Federal Judge: Religious Freedom Beats Transgender Rights in Workplace Discrimination Claim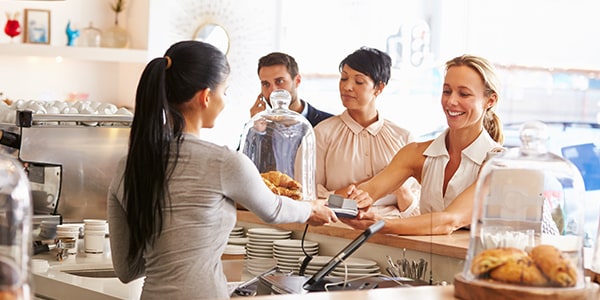 A federal court in Michigan ruled in favor of a funeral home that fired a transgender employee, saying the home is protected by religious freedom laws. While conceding the transitioning employee could file a gender discrimination lawsuit under Title VII of the Civil Rights Act of 1964, the judge in charge of the suit said the funeral home, which also operates as a ministry, is protected under the 1993 Religious Freedom Restoration Act (RFRA).
Here's a closer look at the ruling, and what it could mean for your small business.
More of a Burden
In 2014, the Equal Employment Opportunity Commission (EEOC) filed a gender discrimination lawsuit against RG & GR Harris Funeral Homes Inc., alleging it unlawfully fired Aimee Stephens when she told her bosses she would transition from male to female. The funeral home's owner, Thomas Rost, claimed he would be violating "God's commands" by allowing Stephens to wear a skirt-suit while ministering to grieving customers, and the home is therefore protected under the RFRA.
And U.S. District Judge Sean Cox agreed. Judge Cox wrote that "Rost operates the funeral home as a ministry to serve grieving families while they endure some of the most difficult and trying times in their lives," and enforcing Title VII "would impose a substantial burden on the ability of the Funeral Home to conduct business in accordance with its sincerely-held religious beliefs."
Less Restrictive
The court's ruling seems to buck the trend of expanding legal protections for LGBT people in the workplace. And it does so on grounds that some believe are legally shaky. Under the RFRA, if the government is going to burden a person's exercise of religion, it must do so in the least restrictive means necessary. Judge Cox opined that there might be less restrictive options to the EEOC, like a gender neutral dress code for the funeral home:
The EEOC has not even discussed such an option, maintaining that Stephens must be allowed to wear a skirt-suit in order to express Stephens's gender identity. If the compelling governmental interest is truly in removing or eliminating gender stereotypes in the workplace in terms of clothing (i.e., making gender "irrelevant"), the EEOC's chosen manner of enforcement in this action does not accomplish that goal.
Both Eugene Volokh at the Washington Post and Mark Joseph Stern at Slate think placing the burden on the EEOC to invent other less-restrictive means may be the judge's undoing, and that the decision may be overturned if the EEOC appeals.
For now, employers might be wise to proceed on the grounds that transgender employees are a protected class, as the EEOC has determined, and refrain from transgender discrimination both as a means of fostering equality in the workplace and avoiding potential discrimination lawsuits. An experienced employment law attorney can ensure that your small business is Title VII compliant -- contact one in your area today.
Related Resources:
You Don't Have To Solve This on Your Own – Get a Lawyer's Help
Meeting with a lawyer can help you understand your options and how to best protect your rights. Visit our attorney directory to find a lawyer near you who can help.
Or contact an attorney near you:
Content For You