Franchisees Have a Cow Over New Burger King $1 Deal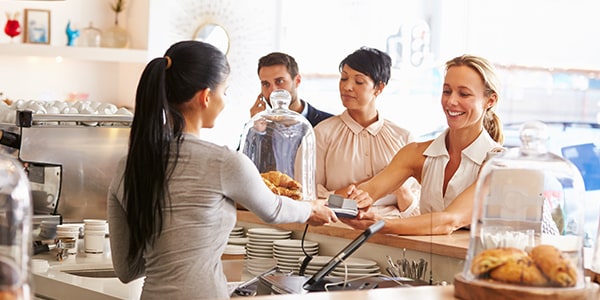 Burger King's franchisees are up in arms about the new promotion for a dollar burger -- specifically a $1 double cheeseburger. They claim that the company does not have the right to set maximum prices on their menus.
AP reports that the National Franchise Association which represents more than 80% of Burger King's United States franchise owners stated that the deal on the double cheeseburgers actually forces the franchisees to take a 10 cent loss on each burger. The raw cost of the dollar burger is 55 cents but when you add on royalties, overhead costs, and worker wages, it typically costs a franchisee $1.10 to make a double cheeseburger.
Burger King is hoping that the dollar burger deal will entice customers to spend more on other items that would bring in profits; such as fries and soda. However, franchisees are still angry over what they feel is Burger King's disregard to their businesses. Franchisee owner Steve Lewis wrote in statement, "The current management team has disregarded rights that Burger King franchisees have always had." It seems like Burger King wants to boost sales overall at the expense of its franchisees.
Burger King tried to bring in this dollar burger deal before, but it was voted down twice by Burger King franchisees. The franchisees are hoping that courts decide that pricing power lies with franchisees and not with the corporation.
Burger King's spokewoman told AP that the lawsuit is "without merit" especially since an earlier appeals court ruling showed that the company had the right to require that franchisees must participate in its value menu promotions.
Franchisor and Franchisee Relationship
The relationship between a franchisor (Burger King) and its franchisees is one of mutual trust.
The franchisor (Burger King) provides business expertise such as marketing plans, management guidance, financial assistance, site location, and training. The franchisees need to supply their energy like they would in their own small business.
In this case, the franchisees are claiming that the franchisor (Burger King) is going beyond their scope of power over the franchise.
For more information, please check out our Related Resources Links.
Related Resources:
You Don't Have To Solve This on Your Own – Get a Lawyer's Help
Meeting with a lawyer can help you understand your options and how to best protect your rights. Visit our attorney directory to find a lawyer near you who can help.
Or contact an attorney near you:
Content For You