Gordon Ramsay Lawsuit Serves Up 5 Legal Lessons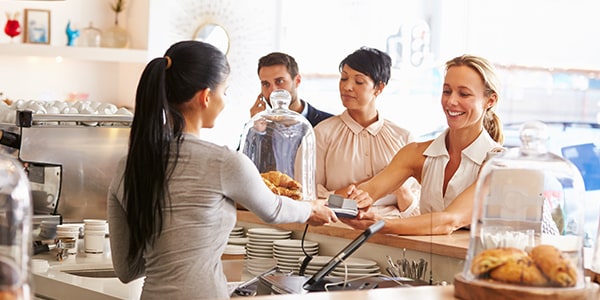 Outspoken celebrity chef Gordon Ramsay's company is being sued by some former servers and baristas over alleged wage and hour violations. What can employers take away from this lawsuit?
Four women, who were all employees of The Fat Cow in Los Angeles, are accusing the restaurant and Ramsay's company of not compensating them for overtime hours or working through breaks, among a whole slew of other complaints, reports Radar Online.
Let's make sure that what happened to our moody chef doesn't happen to you at your business. Here are five causes of action from the Ramsay lawsuit that employers will want to pay attention to:
Meal periods. It's important to know your state's laws regarding designated meal periods for workers. In California, an hourly employee generally gets one unpaid 30-minute meal period for working more than 5 hours in a day. If that meal period is missed, the employee is then owed an hour of compensation. (The plaintiffs in the Gordon Ramsay restaurant lawsuit claim they worked through their mandatory meal breaks; depending on the circumstances, this may or may not require compensation, the California Supreme Court ruled last year.)
Rest periods. These are different from meal periods in that they are usually paid for. Under California law, every 4-hour work period should come with a paid 10-minute break. Much like meal breaks, though, missed rest breaks -- which are also alleged by the ex-Fat Cow employees -- mean that the employee is owed additional compensation.
Timely wages. All wages due must be paid out in a timely fashion. This includes wages upon discharge. In California, for example, a terminated employee is entitled to all wages due within 72 hours of discharge. The ex-Ramsay employees claim this law was also violated.
Itemized wage statements. Every employer is also generally required to attach an accurate, itemized statement along with the employee's paycheck -- something the plaintiffs claim was not done during their time at The Fat Cow. The statement should show the gross wages earned, total hours worked by the employees, deductions, and a number of other things, depending on what state you are in.
Minimum wage. Under federal law, an employer is required to pay their employee at least minimum wage. The federal minimum wage is currently $7.25 an hour, but if the state's wage is different, the employee is owed whichever is higher. However, there is an exception for tipped employees, whose hourly wage, plus tips, must at least equal the minimum wage. Ramsay's ex-employees claim they didn't even get that.
In response to the lawsuit, a spokesman for Gordon Ramsay told Radar Online "there was a problem with previous management [at The Fat Cow] which has since been changed." As the lawsuit moves forward, the restaurant and Ramsay's company will probably want an experienced employment lawyer on their side.
Follow FindLaw for Consumers on Google+.
Related Resources:
You Don't Have To Solve This on Your Own – Get a Lawyer's Help
Meeting with a lawyer can help you understand your options and how to best protect your rights. Visit our attorney directory to find a lawyer near you who can help.
Or contact an attorney near you: