H-1B, H-4 Visa Rule Change: What Employers Should Know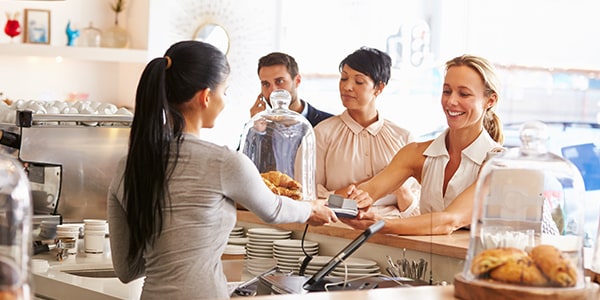 A change to the rule regarding employment authorization for H-4 visa holders could also bring benefits for employers.
As part of President Obama's executive action on immigration reform, the Department of Homeland Security will soon allow H-4 visa holders to apply for employment authorization. Under the old rule, H-4 visa holders, who came to the United States with their H-1B spouses, were not allowed to work here. Beginning in May, H-4 visa holders will be able to apply for employment authorization that would allow them to work anywhere in the country.
Proponents of this change claim that the new rule will not only benefit H-4 visa holders but also startups looking to hire skilled workers.
Why Should Current H-1B Employers Care?
Because of the old rule, employers often lost skilled H-1B workers who quit their jobs and returned to their home country because the single income wasn't enough to support their family.
Hiring an H-1B worker can often be a significant financial and training investment for employers. Losing an H-1B worker can potentially cost employers even more money. This new rule would relieve the financial strain for H-1B workers and their families. Employers would now be able to retain more H-1B workers.
Why Should Startups Care?
Allowing H-4 visa holders to work could also be a significant boon for startups with smaller budgets. Hiring an H-1B skilled worker can cost employers over $5,000 in filing and lawyer fees, and can take over six months before an employee actually starts working.
By contrast, an H-4 visa holder need only pay $380 in filing fees for a work permit. The permits are often processed within three months. Once approved, an H-4 visa holder will have the freedom to work anywhere, and will not be tied to a sponsoring attorney. This will allow startups that cannot afford to sponsor an H-1B worker to hire skilled H-4 workers without incurring the high cost of H-1B visa applications.
This new rule goes into effect on May 26, 2015. With processing times taking up to 90 days, employers should be able to hire H-4 employees as early as August 26, 2015.
If you would like to hire an H-4 or H-1B worker, or have questions about employment laws and immigration, an experienced employment law attorney may be able to help.
Related Resources:
You Don't Have To Solve This on Your Own – Get a Lawyer's Help
Meeting with a lawyer can help you understand your options and how to best protect your rights. Visit our attorney directory to find a lawyer near you who can help.
Or contact an attorney near you:
Content For You