Home Depot Sued Over Alleged Shoplifter Shakedowns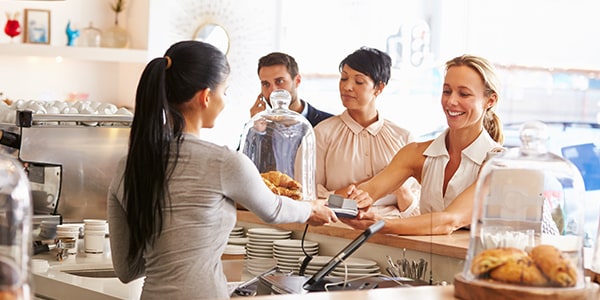 A class-action lawsuit against Home Depot claims the retailer used its policies to bully innocent customers wrongly accused of shoplifting.
Plaintiff Jimin Chen alleges that while shopping at a Home Depot in San Leandro, California, he was accused of shoplifting because of an employee's failure to ring up two items, reports ABC News. The accusation led to Chen and his friend being detained by Home Depot security officers, and later, a letter from Home Depot's lawyers demanding $350 to avoid being sued.
Should your business adopt Home Depot's strong-arm tactics?
Shaking Down Shoplifters
According to ABC News, Chen was never arrested or had criminal charges filed against him -- but he did receive a document from Home Depot upon leaving the store titled "Notice of Intent to Exercise the Rights and Potential Remedies of Home Depot."
Most states, like California, make some distinction with regard to theft charges when it involves items of small value, making the shoplifting of very inexpensive items (typically less than $500) a lesser offense.
California has a specific law allowing businesses to recover between $50 and $500 from a shoplifter in small claims court, in addition to a company's other civil suit options. For shoppers like Chen, whose unscanned items totaled around $8, Home Depot's initial demand for $350 may have seemed a little steep.
The demand letter was issued by a northern California law firm, demanding that Chen remit $350 to the company within 20 days or risk being sued for theft of merchandise, reports Mill Valley Patch. Chen's lawyers called this kind of demand letter a "fraudulent business practice," reports ABC News, accusing Home Depot of using its legal muscle to "deceive members of the public as to their legal rights and obligations."
Handling Shoplifters and Avoiding Liability
It isn't uncommon for businesses to want to settle small claims like shoplifting outside of court, and as a business owner, you are well within your rights to demand payment for unpaid items.
However, you may further embroil your company in litigation if your demands are wildly disproportionate to your losses (e.g., $350 for two $4 items).
In addition, your business may face suits for false imprisonment or battery if your overzealous loss-prevention policy employs security guards who unreasonably and forcibly detain customers.
Assuming the shoplifter isn't still in possession of the item, a nominal, reasonable demand should be enough to show shoplifters your business means business. For more guidance on how to legally deal with alleged shoplifters, you may want to consult an experienced business lawyer near you.
Follow FindLaw for Consumers on Google+.
Related Resources:
You Don't Have To Solve This on Your Own – Get a Lawyer's Help
Meeting with a lawyer can help you understand your options and how to best protect your rights. Visit our attorney directory to find a lawyer near you who can help.
Or contact an attorney near you: