How to Protect Your Business Ideas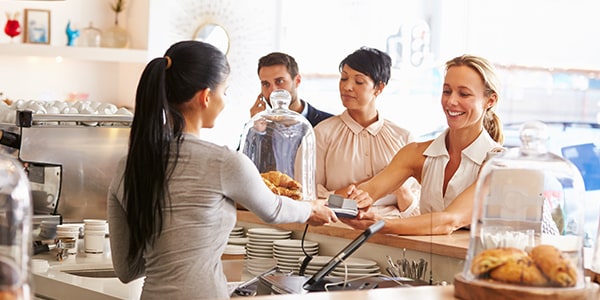 You didn't come up with that fantastic business plan just to have someone else do it first. And you didn't invent that device so that someone else could sell it without paying you.
The business world can be a cut-throat industry, so how do you make sure someone else doesn't steal your best business ideas? You turn to intellectual property laws. Here are three IP laws and how to use them to protect your business:
1. Patents
Between billion-dollar lawsuits on the one hand and trolls on the other, patents have become a controversial corner of commercial law. A patent is a legal protection for "novel" and "nonobvious" inventions that prohibit others from manufacturing or selling the invention without compensating the patent-holder.
Inventors and patent-holder can use patents to protect their ideas by either manufacturing and selling the invention themselves (and suing other for patent infringement if necessary) or licensing the invention to others. But first, inventors must apply for, and be granted, a patent from the U.S. Patent and Trademark Office.
2. Trademarks
A trademark is a word, name, symbol, or device you use to distinguish your goods or services from the rest. While someone else may sell the same good or service, your trademark indicates that a particular product is yours and not a competitor's.
You can file to register a trademark, or, unlike a patent, you can receive legal protection just from using the mark.
3. Copyrights
Copyrights protect "original works," like literary or musical works, movies, television broadcasts, paintings, and photographs. Like a patent, copyrights forbid anyone but the copyright owner from reproducing, displaying, or distributing the work without express permission.
And, like patents, copyrights can be enforced via lawsuit or licensing agreement. Copyrights must be registered, and can expire after a certain amount of time.
One good way to protect your business idea is by using non-disclosure agreements, under which parties promise not to reveal or steal ideas discussed during employment or other business transactions. Another way is to consult an experienced intellectual property attorney who can help you use the legal protections designed for business ideas.
Follow FindLaw for Consumers on Google+.
Related Resources:
You Don't Have To Solve This on Your Own – Get a Lawyer's Help
Meeting with a lawyer can help you understand your options and how to best protect your rights. Visit our attorney directory to find a lawyer near you who can help.
Or contact an attorney near you:
Content For You