How to Start a 3D Printing Business: 3 Legal FAQ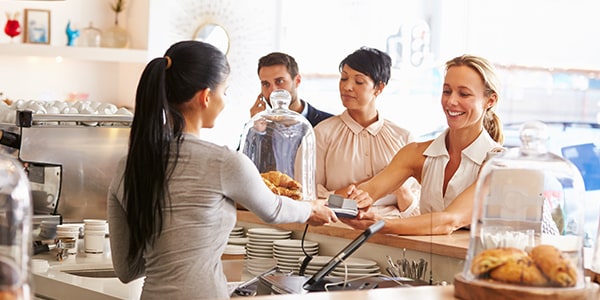 As 3D printers become better and more affordable (there are quite a few models under $500), more and more entrepreneurs become interested in how they can contribute to their small businesses or provide avenues for brand new businesses altogether. Being able to manufacture products without the same staff, machinery, and space requirements opens all new avenues of productivity and profit.
But those possibilities don't come without risk, especially of the legal variety. Just because you can 3D print something doesn't mean you should, and definitely doesn't mean you won't get sued for it, or worse. So here are three big legal questions about the 3D printing business for you to consider, before you print yourself a lawsuit.
In a recent Supreme Court decision regarding some 3D-printed decorations on cheerleader uniforms, the Court made an important distinction: Clothing and other useful articles are not subject to copyright protection; artistic works and designs are.
Therefore, uniform designs cannot be copyrighted, but decorations on them can be. And while the difference between the two may be obvious in the cheerleader uniform realm (Justice Clarence Thomas wrote, "To be clear, the only feature of the cheerleading uniform eligible for a copyright in this case is the two-dimensional work of art fixed in the tangible medium of the uniform fabric"), that distinction may not be as clear with other works. Like, say, a bird's nest-shaped egg holder. As Justice Breyer wrote in dissent: "Indeed, great industrial design may well include design that is inseparable from the useful article-where, as Frank Lloyd Wright put it, 'form and function are one.'"
While the world of 3D printing is largely unregulated at this point, there are some items that are obviously off limits. You'd think guns would be one of them, but think again. Bombs and some types of assault rifles are banned, and some states may require registration of a completed gun made of 3D-printed parts. But most of the pieces, at least at this point, are fair game. Also, if someone else has the patent to it, you don't get to print it and sell it.
If your small business sells manufactures or sells products, you're (hopefully) already well aware of product liability, whereby sellers and manufacturers of dangerous or defective products are legally responsible for the injuries those products cause. But determining liability when injuries are caused by 3D-printed products can be a bit tricky, as our own Injured blog pointed out:
At first blush, one might think that the person who provides the design is going to be liable. However, the first question that arises is whether the design was compatible with the type of printer used. Then, it needs to be asked whether the printer caused the defect. Then, you need to find out whether it was the materials used in the printer that caused the defect.
Also, because 3D printed items require a user to print the design, you need to factor in user error and the ever-elusive failure to warn on the part of designer, manufacturer, retailer, and component makers.
So, before you fire up that brand-new 3D printer, you might want to talk to an experienced commercial attorney first.
Related Resources:
You Don't Have To Solve This on Your Own – Get a Lawyer's Help
Meeting with a lawyer can help you understand your options and how to best protect your rights. Visit our attorney directory to find a lawyer near you who can help.
Or contact an attorney near you: