IRS Small Business Tax Reviews Are Up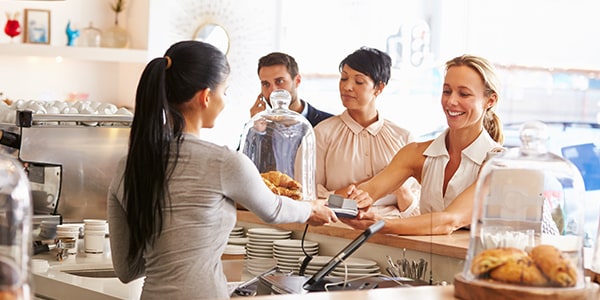 It's safe to say that an Internal Revenue Service audit scares most people. Even if your taxes are simple and you pay on time, and you have nothing to fear, getting a notice from the IRS is bound to make you nervous. This is all the more so for small businesses, which can have very complex finances despite being tiny.
Given this, you may not be thrilled to hear that last year the IRS increased examinations of business tax returns. Nonetheless, the agency collected less money than in previous years. Let's look at the numbers and what they say.
Decreased Budget, Less Revenue
Nearly 62,000 business returns were examined, an increase from the previous year's 57,211. So why did IRS enforcement actions bring less revenue?
The decrease in revenue is a result of budget cuts, according to the San Francisco Business Times. "The numbers quantify a point made earlier this month to Congress by IRS Commissioner John Koskinen: Cutting the agency's budget is costing the government money, not saving it," writes Washington Bureau Chief, Kent Hoover.
The IRS budget, he says, has been cut by $900 million since 2010. The result is that there are fewer revenue officers and agents working on getting the funds to the government. So although the agency is looking at more tax returns than before, it is apparently unable to collect on as many enforcement actions.
Some Relief for Small Business
But the news is not all bad for small business. After all, everything is relative. Small business owners may be happy to hear that although there was an increase in returns reviewed -- particularly for those businesses structured as S corporations and partnerships -- big business was a bigger target.
S corporation examinations jumped by 14 percent to 18,595 and returns filed by partnerships spiked by 21 percent to 19,212. But small business returns were reviewed a lot less often than big business returns were, and the same goes for wealthy individuals.
The IRS reportedly examined 11 percent of returns filed by corporations with more than $10 million in assets, as opposed to only 0.4 percent of S Corporations and 0.5 percent of partnership returns.
As for wealthy individuals, the service reported that nearly 10 percent of people with $1 million or more in income had their tax returns examined. Meanwhile less than 1 percent of people who earned under $200,000 were reviewed. In sum, there are small blessings associated with smaller earnings.
Get Tax Help
If you get a notice from the IRS about a review, or are eager to head one off at the pass, do not panic. Get help from an attorney. Consult with counsel and get professional guidance on handling this right.
Follow FindLaw for Consumers on Google+.
Related Resources:
You Don't Have To Solve This on Your Own – Get a Lawyer's Help
Meeting with a lawyer can help you understand your options and how to best protect your rights. Visit our attorney directory to find a lawyer near you who can help.
Or contact an attorney near you:
Content For You