Lawsuit: Lobster Company Co-Owner Behind $1.5M Embezzlement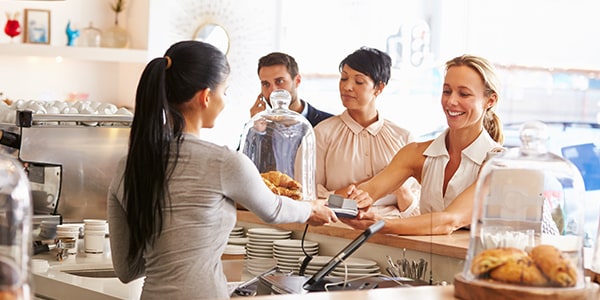 Owning a business is like having a second family. No business owners ever want to believe that an employee, or worse yet a fellow co-owner, is embezzling funds from their company. But unfortunately it happens more often than is ever known, and this time, it happened to a lobster company in Maine. The other owners caught on to the shell game, but not before having tens of thousands of their lobsters sold, without ever receiving a dime.
The Case of the Hot Lobster
Sea Salt, a seafood wholesaler in Saco, Maine, alleges that one of its newly minted part-owners, Matthew Bellerose, set up a sham distributor customer, and then sold this fake customer one to two million dollars worth of lobsters without billing them. Bellerose then sold the lobsters to other businesses, mostly restaurants. Little did these end customers know that they were buying hot lobsters, as in, stolen goods.
Bellerose was pocketing the money from the sale of the lobsters from the fake company to the end user, and never paying Sea Salt for the lobsters. Sea Salt started to notice that they were not being paid for all of their inventory, and after a forensic accountant came to research the problem, it was clear that at least $1.5 million worth of lobsters had been "stolen" from Sea Salt -- allegedly shipped to the fake customer with no bill of lading or invoice ever created.
Sea Salt claims Bellerose admitted to embezzlement when he was fired in June 2018, offered to pay back the money, and blamed the expense of having to buy into his 20% ownership stake as the reason he embezzled.
Can You Sue for Embezzlement?
Bellerose is being sued for at least $1.4 million in damages for conversion, breach of fiduciary duty, negligent representation, breach of contract and violation of Maine's deceptive trade practices laws. Why isn't he being sued for embezzlement? Because embezzlement is actually a criminal offense, similar to theft except for that the suspect stole from someone they had a relationship with in which they promised never to steal. This is called a fiduciary relationship. Sea Salt probably doesn't care if Bellerose goes to jail or not.
Let's be honest -- they want their money back. To recover their damages, they needed to file a civil lawsuit, with the various civil causes of actions claimed in this case.
How Do I Know If My Employees Are Embezzling?
Life is busy, and having employees you can trust is invaluable. But are they really trustworthy? Unfortunately, an estimated five percent of a company's revenue are lost to fraud. Here are some signs to look for when it comes to embezzlement by your employees:
Are the time cards truly indicative of hours worked, or are your workers stretching the truth to get paid more than they should?
Do your employees make change for customers out of their pockets? If so, it's possible the transaction is never entered into the cash register, leaving no paper trail that the sale was ever made. Your register receipts will match the cash till, but the sales won't be matching the inventory that is headed out the door.
Does your accountant show you financial records periodically? If so, do your accounts receivables match with your accounts payables? Is your petty cash balance pretty constant, or does it zero out every month? Are there duplicate payments made to the same account in a single billing cycle?
If you believe that you are the victim of embezzlement, contact an experienced business and commercial law attorney who can help guide you through this process. Your gut instinct may be right, but it's always best to be armed with evidence before confronting an employee with something so serious.
Related Resources:
You Don't Have To Solve This on Your Own – Get a Lawyer's Help
Meeting with a lawyer can help you understand your options and how to best protect your rights. Visit our attorney directory to find a lawyer near you who can help.
Or contact an attorney near you: