Layoffs at Google, IBM; Common Questions when Firing Employees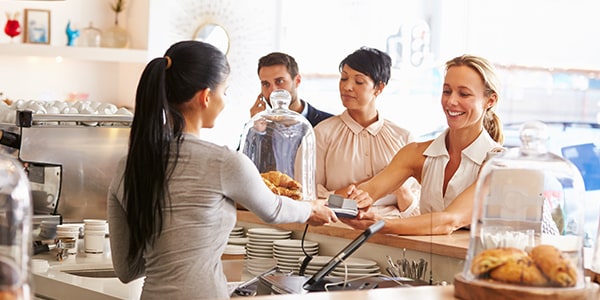 The downturn continues to claim jobs, even at dominant behemoths like Google and IBM. This week Google announced it would layoff of around 200 sales and marketing employees, while IBM announced plans to axe 5,000 US workers. Businesses of all sizes are experiencing the unenviable task of letting employees go. When doing so, they often face common questions about last paychecks, severance packages and references for ex-employees.
This is Google's third and largest round of job cuts in 2009. However, according to Business Week, the total (around 340) is incredibly small for a company of Google's size, and much smaller than the 10%-20% reduction many companies have found necessary.
As reported by the Washington Post, IBM will let 5,000 American employees go as it continues to move US jobs overseas. It will reportedly help laid off workers find jobs with IBM abroad. These jobs would pay local rather than American salaries. Two month ago, IBM laid off 4,000 sales employees.
While most small businesses won't have to lay off thousands, and may not be able to offer ex-employees the severance benefits coming to ex-Googlers, employers of all shapes and sizes face similar questions when letting employees go. Here are a few.
Q: When do employers have to give employees their final paycheck?
A: This depends on the state, but most states require that the employee receive their last paycheck quickly -- often on their last day of employment, depending on whether the worker was fired or quit. Here is a chart of final paycheck rules by state.
Q: Do employers have to give a severance package to fired employees?
A: Most often, employers are not obligated to give severance benefits. If an employment contract or employee handbook promises a severance package, or if the employer promises severance benefits or has a history of giving them, a severance package might be required.
However, some sort of severance benefits can maintain goodwill with departing employees. Additionally, severance packages can be given to fired employees in exchange for signing a release of claims agreement. Even if you foresee no lawsuits regarding the firing, a release agreement, properly crafted in accordance with your state's laws, can protect the business down the line.
Q: What's the best way to handle references for fired employees?
A: If what you would have to say about the employee is negative, say as little as possible. Many people advise stating only the employee's dates of employment, starting and ending salaries. Saying anything untrue which harms the person's reputation can constitute defamation.
You Don't Have To Solve This on Your Own – Get a Lawyer's Help
Meeting with a lawyer can help you understand your options and how to best protect your rights. Visit our attorney directory to find a lawyer near you who can help.
Or contact an attorney near you: