Line of Credit Agreements: Beware the Fine Print; JPMorgan Chase Suspends Small Biz Credit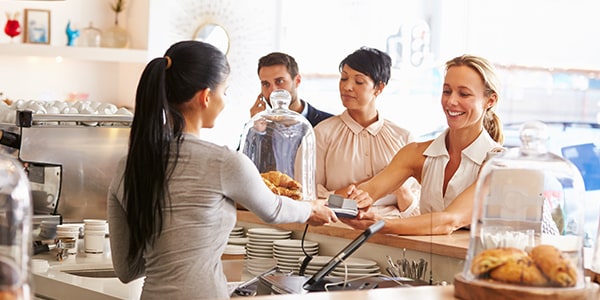 Since March, JPMorgan Chase (Chase) has been suspending the lines of credit of thousands of small businesses. This includes businesses who missed no payments. A line of credit is a financing option with many benefits for small businesses. However, as illustrated by lenders pulling the rug from under thousands of businesses, borrowers must pay strict attention to the fine print in their line of credit agreements.
Business Week reports that the suspension of thousands of credit lines by Chase came after scrutiny of the businesses' current financial conditions. One might think that a borrower being current on payments would be enough, but not so. The line of credit agreements in question allow Chase to change the terms if the borrower's financial condition changes. A lowered credit score or weakened financials means Chase may make wholesale changes to the agreement.
First of all, what exactly is a line of credit? A line of credit is a form of borrowing in which the borrower has access to a specified amount of money, but pays interest only on the portion of that amount used. It offers flexibility to businesses who can borrow in advance, use the credit for unforeseen needs or to bridge periods when the business is light on cash, and not pay interest on credit it doesn't spend. Particularly in rough patches, lines of credit can be a savior to small businesses needing to make payroll and other vital expenses. Additionally, successfully maintaining a line of credit can improve a business' credit worthiness.
But like all agreements, be aware of the fine print in any credit line agreement, particularly to the circumstances that would allow the lender to change the terms or cut it off altogether. There will always be triggers such as non-payment or filing for bankruptcy, but there may also be triggers such as a lowered credit score, which one might not expect to threaten an existing line of credit.
Business Week goes on to describe credit line suspension as far more widespread than just Chase borrowers. One suggested reason: banks have copies of most borrowers' 2008 tax returns and can see deteriorated financials for many businesses.
Because lines of credit show on bank balance sheets as exposures for the entire amount (not just the portion used), many banks are looking to get rid of or modify them into term loans. If your business has a line of credit, you should go over the agreement in detail. You can be sure your bank already has.
You Don't Have To Solve This on Your Own – Get a Lawyer's Help
Meeting with a lawyer can help you understand your options and how to best protect your rights. Visit our attorney directory to find a lawyer near you who can help.
Or contact an attorney near you:
Content For You