Liquor Wholesalers Have Exclusive Pot Distribution Rights in Nevada, for Now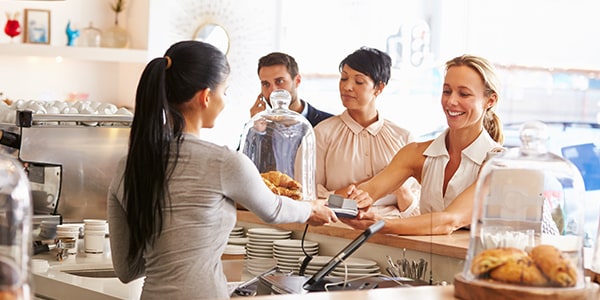 Any time states move from marijuana criminalization to legalization, there are a multitude of legal issues to work out first. Not the least of which are: who can buy, who can sell, and how much. But some of the smaller questions turn out to be the hardest to answer. Like, who can transport the marijuana from production facilities to retail stores?
When Nevada legalized it last year, they thought they were doing the simple thing by requiring recreational marijuana to be regulated the same way as alcohol products in the state. But does that mean that Nevada's wholesale alcohol distributors are the only ones that can move pot from cultivation to customer? For now, yes.
Right to Run Weed
Under Nevada's legalization initiative,
For 18 months after the Department [of Taxation (the Department)] begins to receive applications for marijuana establishments, the Department shall issue licenses for marijuana distributors pursuant to this chapter only to persons holding a wholesale dealer license pursuant to Chapter 369 of NRS [Nevada Revised Statutes], unless the Department determines that an insufficient number of marijuana distributors will result from this limitation.
The Taxation Department alleged that it didn't hear a positive response from any liquor distributors interested in moving pot, so it determined there was an insufficient number of distributors and lifted the restriction.
But the alcohol distributors objected, saying they just needed time to research the business of marijuana distribution, set up separate business entities, hire additional personnel, acquire more warehouse space, and make security modifications. The Independent Alcohol Distributors of Nevada then sued to have the exclusive distribution rights reinstated.
Westbound and Down
Carson City Judge James Wilson, Jr. sided with the distributors and granted a preliminary injunction barring the Tax Department from issuing marijuana transportation permits to anyone other than licensed liquor distributors in the state. "Plaintiff's members will very likely be shut out of the marijuana business entirely if the Department issues distribution licenses to non-alcohol distributors," Wilson wrote. "Once licenses are issued to others, it will be difficult if not impossible to revoke those licenses, or at least not within the 18-month period during which (the initiative) grants alcohol distributors exclusive licenses."
Tax Department officials had been trying to jump-start recreational pot sales on July 1, six months earlier than the statutorily required January 1 start date, in part to begin collecting tax revenue, including a 10 percent tax on sales. Officials are worried the ruling could push the start date back, but will need to find better evidence of insufficient distribution in order to allow more distributors, according to the ruling.
Related Resources:
You Don't Have To Solve This on Your Own – Get a Lawyer's Help
Meeting with a lawyer can help you understand your options and how to best protect your rights. Visit our attorney directory to find a lawyer near you who can help.
Or contact an attorney near you: