'Mark of the Beast' Accommodation Lawsuit: Lessons for Employers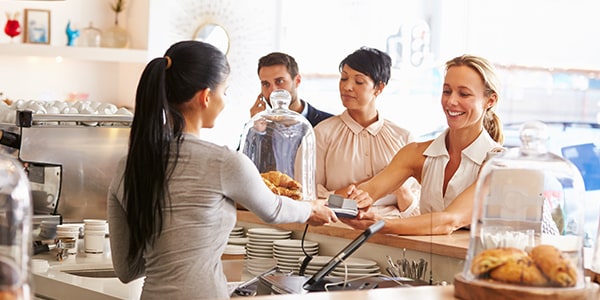 The Equal Opportunity Employment Commission (EEOC) prevailed earlier this week in a lawsuit that pitted a religious employee against an employer that wouldn't give him a reasonable accommodation.
Well, it's really more complicated than that. The employee claimed that the employer's biometric hand-scanning system, used for time tracking, would brand him with the Biblical "Mark of the Beast." He quit after neither he nor the employer could come to an agreement; later, he got the EEOC involved.
This case is certainly an outlier, but it does bring up the issue of religious accommodation in the workplace. Here's what business owners need to know:
Sincere Beliefs, Not Rational Ones
Title VII of the Civil Rights Act of 1964 prohibits employment discrimination based on race, color, sex, national origin -- and religion. Employers can't fire or refuse to hire employees for these reasons. They also can't limit their job duties, pay them less, refuse to promote them, harass them, or basically treat them differently from any other employee.
That's easy enough, but what's a "religion"? For Title VII purposes, it not only encompasses "traditionally theistic" beliefs, but also "moral or ethical beliefs as to what is right and wrong which are sincerely held with the strength of traditional religious views." In case after case about religious beliefs to hit the Supreme Court, the justices have always avoided investigating the legitimacy of a person's religious beliefs.
That's what the EEOC successfully argued in this case. It's immaterial whether Beverly Butcher Jr. believed something kind of weird and factually incorrect (even if the "Mark of the Beast" were a real thing, a hand scanner doesn't imprint anything on a hand). His religious beliefs are protected by Title VII as long as he sincerely believes them.
Reasonable Accommodations
So you've got an employee with a sincere religious belief. He thinks that hand scanning for time-tracking purposes means the Rapture is coming. How do you accommodate that? It means, according to the EEOC, making "reasonable adjustments to the work environment that will allow an employee to practice his or her religion."
In Butcher's case, his employer suggested that maybe he could scan his left hand, because the Bible says that the Mark of the Beast can be found on the right hand. But Butcher wouldn't budge. Neither would the employer, which wouldn't let Butcher record his time on paper.
Turns out the employer was the unreasonable one. Butcher worked for a West Virginia coal mine, where accidents sometimes happen. Employees who had lost fingers -- meaning the hand scans wouldn't work for them -- were permitted to type their employee numbers into a keypad. That's something Butcher would've agreed to, but his employers never offered. If other employees were doing it, and the business was still standing, it's powerful evidence that those accommodations were probably reasonable.
On the other hand, if a religious accommodation would "burden" the business, then the employer doesn't have to make that accommodation. For example, an employer doesn't have to give a Jewish employee Saturdays off if that would upset existing contractual agreements and "deny the shift and job preferences of some employees."
Bottom line: When it comes to religious accommodations in the workplace, the beliefs can be a little out there, but the accommodations are reasonable unless they cause "more than a minimal burden on the operations of the employer's business."
Follow FindLaw for Consumers on Google+.
Related Resources:
You Don't Have To Solve This on Your Own – Get a Lawyer's Help
Meeting with a lawyer can help you understand your options and how to best protect your rights. Visit our attorney directory to find a lawyer near you who can help.
Or contact an attorney near you: