No Editorial Oversight or Staff Means No Liability for Online Publisher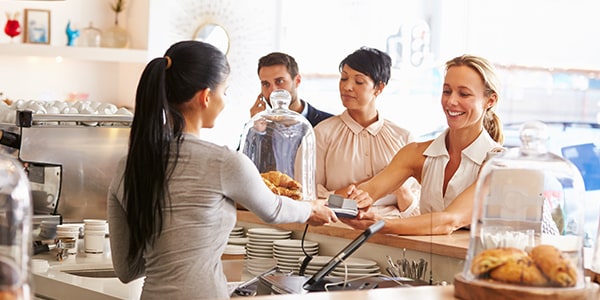 The 10th Circuit Court of Appeals ruled late last month that a media company was not responsible for the copyright infringing posts of its freelance writers. If you are running an online business of any kind, creating content, or working with contractors and freelancers, you will find this case interesting.
According to Reuters, the three-judge panel ruled that Examiner.com was entitled to safe harbor protection for Internet Service Providers under the Digital Millennium Copyright Act and, as such, was not responsible for content posted to the site by "Examiners." The ruling seems to suggest that the less responsibility a publisher takes for its content or creators, the better off it will be from a liability perspective.
A Scary Summary?
Although Examiner.com describes itself as a "dynamic entertainment, news, and lifestyle network" it doesn't have a staff of journalists and its Examiners are freelance writers paid per post and by click-rates. Basically, it doesn't monitor its own content or ensure its veracity or that it is legally being used. This distinction is what Examiner.com used to successfully argue that it wasn't liable for its writers posting photographs that infringe on copyright.
The alarming thing about the ruling is that it suggests an arms-length approach to journalism and hiring is ideal for a media company today, at least from a liability perspective. In the words of Reuters writer Alison Frankel summarizing the case, "A purported news site that posts about 1,600 articles a day, supplied by minimally qualified writers paid in part for volume and click-worthiness, is immune from copyright infringement liability because it basically exercises no editorial oversight."
How It Works
Examiner's argument was that it responded to take-down notices and removed infringing photographs from its site as soon as it was notified. As such, it did the extent of what could be expected given how little control the publication exercised over its writers. The judges found that because Examiner didn't control its writers' uploads, it could not be responsible for the infringing content they uploaded.
But the ruling is based on a law that shields social media sites from liability for their users' posts, and was not necessarily intended to protect editorial organizations from responsibility for their content or their writers. What makes this somewhat problematic and perverse -- certainly from Frankel's perspective -- is that it indicates that a media company can protect itself from liability by keeping its writers and content at arms-length.
That doesn't bode well for journalism or writers. But the case is also meaningful to freelancers and workers generally, as well as content creators. Frankel writes, "If you are a profit-minded digital publisher, there's a business model here for you. Fire your employees and hire a bunch of 'independent contractors' who upload content belonging to other people. As long as your contracts include infringement prohibitions and you respond to takedown notices, you've got nothing to lose under the 10th Circuit's reasoning."
Talk to a Lawyer
If you work with freelancers or are concerned about liability, compliance, or any other aspect of business operations, speak to a lawyer. Get guidance and expert advice, so you make the right choices for your business.
Follow FindLaw for Consumers on Google+.
Related Resources:
You Don't Have To Solve This on Your Own – Get a Lawyer's Help
Meeting with a lawyer can help you understand your options and how to best protect your rights. Visit our attorney directory to find a lawyer near you who can help.
Or contact an attorney near you: