NYC Pharmacy Taxes Men Only, for Awareness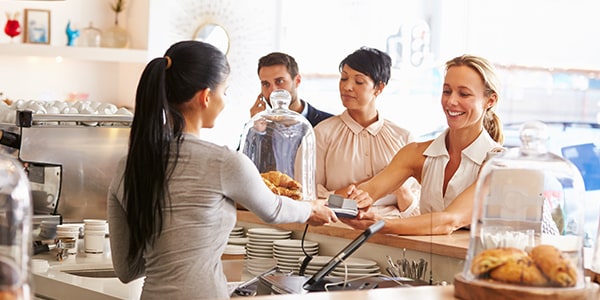 One NYC pharmacy has intentionally decided to discriminate against their male customers in order to raise awareness for gender price discrimination. If you had to re-read that, it is understandable as the logic is baffling. The pharmacy instituted a policy whereby men must pay a 7 percent tax, while women do not have to pay the tax. The owner of the store claims that the tax on men represents the average, lower price on products marketed to men.
In what could have just been a cute ploy to get shoppers through the doors, or to get the public to even discuss the shop's very existence, instead the store has actually followed through on violating the civil rights of half their customer base. Although the store claims their actions are not discrimination, because in practice men are just paying what would have normally been charged and women are receiving a 7 percent discount, the store owner's explanation still describes a textbook example of gender discrimination.
Isn't Any Publicity Good Publicity?
According to NYC Consumer Affairs, quoted by Gothamist, the policy of taxing only men is legal because there is no law against price discrimination on goods, only services. What this means is that the pharmacy has not actually violated any state civil rights laws, despite having openly discriminated against one gender. While the store owner may have sought to raise awareness about the gender cost disparity relating to personal hygiene products, the absence of strong anti-discrimination laws in NYC is a much more compelling cause and the pharmacy is on the wrong side of that cause with their policy.
While the discriminatory policy has upset numerous customers, and the internet at large, the pharmacy has succeeded in gaining international attention. While the cause that the shop's owner is attempting to support may be noble, make no mistake, the policy is the very definition of discrimination.
Even if you know your customer base very well, treating certain customers differently is a risky way to seek attention. This is especially true in certain states such as California, where the Unruh Civil Rights Act is both strict and harsh about such tactics.
What Is The Pink Tax?
In 2015, researchers at the New York City Department of Consumer Affairs found that 42% of the time, women are charged on average 7% more for products that have an equivalent men's version of the product. That higher price women pay for products marketed to women only is called the Pink Tax.
In response to a NYC-DCA study in 1998 on gender based pricing in the service industry, a law was passed in NYC that prohibited price differentiation for services offered to men and women, such as haircuts. Since the 2015 study, the NYC-DCA has been actively seeking to end the Pink Tax for goods.
Related Resources:
You Don't Have To Solve This on Your Own – Get a Lawyer's Help
Meeting with a lawyer can help you understand your options and how to best protect your rights. Visit our attorney directory to find a lawyer near you who can help.
Or contact an attorney near you:
Content For You