Online Protection for Your Company's Confidential Information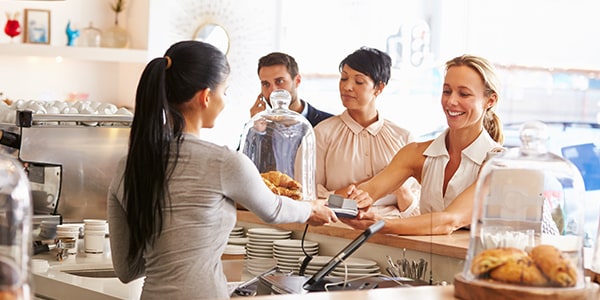 What Small Business Can Learn from #twittergate...
As has been widely covered in tech news, Twitter executives were recently victims of a hack-and-send job in which confidential documents were not only accessed but distributed to media outlets and have begun to be posted online.
The ease and simplicity in which the hacker compromised Twitter's private docs can make any small business owner evaluate the safety of their online information. What is an entrepreneur to do?
In this digital age of Web 2.0, cloud computing, social networking, and microblogging, it is key to use all available resources to benefit your small business as it is to protect your company's confidential information from reaching the screens and hard drives of would-be hackers. Here are some quick online protection tips to keep private info FYEO.


Complicate the issue. As in the case of Twitter, hackers often use rudimentary techniques to break into an email account. By clicking on the 'forgot password' option to a known account they can then fish around online for answers to the questions set by the account owner and if there's a match, voila, automatic entry to the account. And automatic access to any attachments, contacts, and proprietary information it may contain. So, complicate things a bit, make those hackers turn away from the sheer difficulty of discovering your password. Use numbers and symbols and, if your memory can stand it, use different passwords for different online accounts.


Lie. No, not to your Mom, but feel free to lie on the questions that will be used in case you forget your password. Besides, if the question is your mom's maiden name, heck, she might be able to hack into your account! So answer a color or number or something completely unrelated to the question but something that you will still be able to remember.


Manage your passwords. There are websites dedicated to online password management. These include KeePass, Login King, 1Password, Passpack and a host of others. Some are free, some require subscription, and each offer a variety of features. Take a moment to research your options and see if any are a good fit for your needs.


Know the Cloud. Cloud computing is the lofty name given to the modern practice of having one ID/password allow access to multiple online applications that may be accessible by multiple users. Google Apps is a popular example of this... once you log into gmail, you have access to documents, photos, contacts, chat, and much more. And it's not just you, anyone you have shared those online tidbits can also retrieve and possibly change them digitally. Cloud computing can be an incredibly efficient and organic way of working and collaborating, but be aware of it and when possible, be vigilant to always log out whenever you are not up in the cloud. After this latest blip with Twitter, Google and other cloud computing hosts may introduce increased online protection measures to keep their users a little safer.


Back it Up. While cloud computing can be an invaluable tool, consider investing in external storage to back up files and then password-protect the information. Evaluate your online collaborative documents on a regular basis and take outdated, unused files offline to a more secure location.
Related Resources:
You Don't Have To Solve This on Your Own – Get a Lawyer's Help
Meeting with a lawyer can help you understand your options and how to best protect your rights. Visit our attorney directory to find a lawyer near you who can help.
Or contact an attorney near you: