Paternity Leave Policies: An Employer's Checklist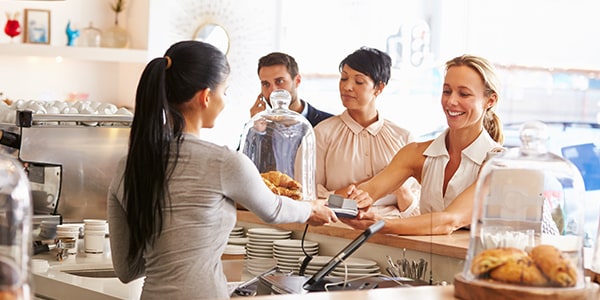 For employers, an updated paternity leave policy might make the perfect Father's Day present for employees.
Bouncing babies and static policies don't mix. Even if your company isn't subject to state or federal laws on paternity leave, having a tailor-made policy is a good idea.
Here are five questions you should add to your paternity leave policy checklist:
Are you required to give paternity leave? If your company employs at least 50 people within a 75-mile radius, you have to comply with the FMLA, which requires unpaid paternity leave. Also, many state laws require companies to offer paternity leave. Regardless, you'll want to clearly point out in your policy whether you have to offer paternity leave.
How much notice do employees need to give? A new baby is an adjustment for both parents and their employers. To ease the transition of temporary staffing changes, it's important to have clear guidelines about notice requirements. The number of days required might vary depending on the level of the employee. Under the FMLA, employees generally must give 30 days' notice.
Do employees get paid time off? Generally, employers aren't legally required to give new fathers paid time off. But if you borrow a page from Yahoo's playbook, you might find that offering paid time off reels in top talent, as Silicon Valley's KNTV has reported. It shows your business is up on the times when it comes to changing cultural mores and gender roles. Since times are tough, if you can't afford paid leave, you may want to consider throwing in "baby bucks" or grocery gift cards.
What is your termination policy? Paternity leave is tricky when it comes to key employees. The FMLA doesn't have a reinstatement requirement for "highly compensated employees," where reinstatement would cause the employer serious economic hardship. To prevent awkward termination situations, have a standard protocol for dealing with post-leave reinstatement.
Is your paternity leave policy legal? It's not uncommon for owners to violate their own policies or draft unlawful policies without even realizing it. The easiest way to avert such dangers is to have an experienced local employment attorney give your paternity leave policy a once-over.
Follow FindLaw for Consumers on Google+.
Related Resources:
You Don't Have To Solve This on Your Own – Get a Lawyer's Help
Meeting with a lawyer can help you understand your options and how to best protect your rights. Visit our attorney directory to find a lawyer near you who can help.
Or contact an attorney near you: