Restaurant Served Customer Chemical-Laced Tea: 3 Legal Lessons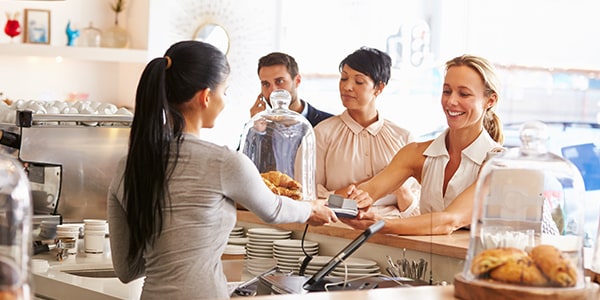 Business owners may want to pay close attention to this news out of Utah: A woman is in critical condition after drinking tea laced with a toxic cleaning chemical at a Salt Lake City-area restaurant.
According to the woman's lawyer, investigators believe that the woman's sweet tea was contaminated with lye -- an industrial degreasing chemical, also found in drain cleaners such as Drano -- when a worker at a Dickey's Barbecue restaurant inadvertently mixed it into the sweet tea mixture thinking it was sugar. The woman suffered severe internal burns and it still hospitalized, The Associated Press reports.
What legal lessons can be learned from this unfortunate incident? Here are three:
Have strict food-safety and chemical storage procedures. Although most businesses that handle or serve food are subject to inspections by local health departments to enforce state and local regulations on food and chemical storage, that that alone may not be sufficient to prevent accidents. The restaurant in this incident, for example, passed a health inspection immediately following the incident which found that their chemicals were all properly labeled and separated from food items, according to the AP. Be sure to follow the required rules, but also consider setting your own, higher standard.
Train your employees well. Even the best safety procedures will be for naught if your employees aren't trained in how to follow them. Dedicating paid time to organized training for your workers shows that you take that training seriously, and so should they. Preventing employee accidents benefits the customer and the employee, certainly. But it also benefits you: Remember, employers are generally liable for the negligence of their employees. Employers may also be liable for any accidents caused by improper or insufficient training.
Consider installing video monitoring for work areas. Investigators are reviewing video footage to determine what happened in the chemical-laced tea incident, the AP reports. Though it may seem intrusive, installing video monitors in work areas can not only help get to the bottom of incidents and mishaps, but video monitors can also potentially motivate employees to follow proper procedures, preventing accidents in the first place.
The chance of an accident that injures a customer can never truly be eliminated. But by doing what you can to prevent these accidents can, at the very least, lessen the odds and reduce your potential liability in a personal injury lawsuit.
Follow FindLaw for Consumers on Google+.
Related Resources:
You Don't Have To Solve This on Your Own – Get a Lawyer's Help
Meeting with a lawyer can help you understand your options and how to best protect your rights. Visit our attorney directory to find a lawyer near you who can help.
Or contact an attorney near you: