Should a Business Change Its Name on Bad News?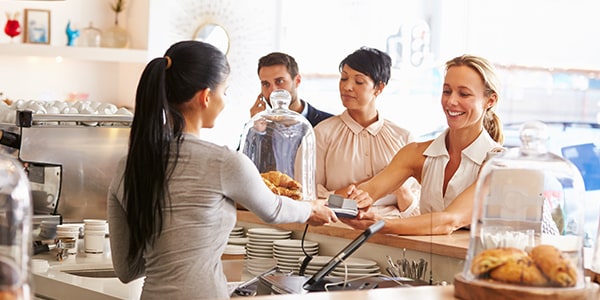 Isis is the Greek name for an ancient Egyptian goddess who could bring the dead to life. It was, until relatively recently, a pretty popular name for girls, stores, companies, and more. Bob Dylan wrote a song called Isis and there are countless new age books about the goddess.
But today, businesses are rethinking the name, as it has been stained by its association with the terrorist organization ISIS, the Islamic State in Iraq and Syria, also known as the Islamic State in Iraq and the Levant, or ISIL. For example, ISIS Pharmaceuticals announced that it is changing the business name and trading symbols after a year of considering the move, reports Reuters.
An Unfortunate Namesake
The biotechnology company formerly known as Isis said it would be called Ionis Pharmaceuticals as of December 22. It also changed its stock exchange ticker symbol to IONS from ISIS.
"It's been an ongoing discussion for most of this year," Chief Business Officer Sarah Boyce said. "When you talk about the company you want people to immediately think about the incredible work you're doing to deliver transformational drugs to patients ... not as an unfortunate namesake."
After the Paris terror attacks last month, the company's stock fell four points. It was not the only business to experience losses due to the once-respectable name Isis.
Blame It on the Bookstore
Isis Books and Gifts in Denver, Colorado also reported trouble, according to CNN. Last month after the Paris attacks someone broke the store window. It was the fourth act of vandalism against the shop this year, the owner said.

She told reporters, "I don't know if somebody walking down the street just saw our name on the sign and kind of lost it for a moment and threw a rock through it, or if it was an ignorant person who actually thought this was a bookstore for terrorists, I don't know."
ISIL or ISIS?
Meanwhile, more than 60,000 people have given support to an online petition by women and girls named Isis to stop media use of ISIS to describe the terrorist organization. They want everyone to use ISIL only.
"[M]edia outlets continue to desecrate our name and even go as far as misquoting the President of the United States saying ISIS, when he only refers to the terror group as ISIL. Please sign and help the thousands of women and little girls named Isis who are suffering from this backlash."
Should You Change Your Name?
If your company's name is Isis or something else similarly negatively associated in people's minds, how do you know when it is time to make the big move of changing your name? Consult with an attorney about the administrative process and potential consequences, both negative and positive.
There is no single correct solution. Some businesses may resolve to remain the same while some will feel change is inevitable.
Follow FindLaw for Consumers on Google+.
Related Resources:
You Don't Have To Solve This on Your Own – Get a Lawyer's Help
Meeting with a lawyer can help you understand your options and how to best protect your rights. Visit our attorney directory to find a lawyer near you who can help.
Or contact an attorney near you: