'Small Biz Reg Watch' Lets Biz Owners Sound Off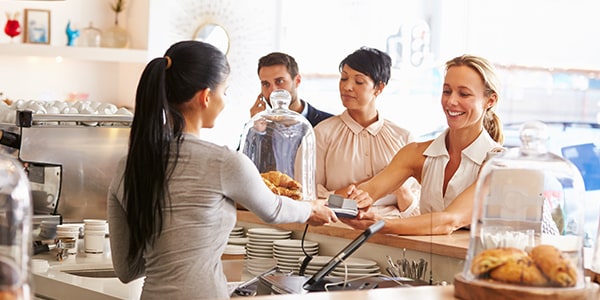 A new website for small business owners, "Small Biz Reg Watch," launched today with the help of the House Committee on Small Businesses.
What's the purpose of this new corner of the web? It's a forum for small business owners to comment on proposed regulations that may affect their bottom line or the way they do business.
The website doesn't change the right of small business owners to comment on newly proposed rules; any citizen can do that. But it makes it easier for small businesses to compete with big business for the government's ear.
When it comes to lobbying the government, bigger companies have a distinct advantage. They can afford to pay for lobbyists and lawyers to represent their interests.
While that process helps government officials understand what big business wants, they've come to realize there's a voice missing from the discussion -- that of small business owners.
Small Biz Reg Watch will hopefully fill that gap, Fox Business reports. The new website gathers together all the proposed administrative laws that could affect small business in one easy-to-find place, and encourages business owners to provide their input on the rules.
It's nice to feel included, but does this process actually do anything?
The regulations on Small Biz Reg Watch are all made by administrative agencies, which means they already have to go through a mandatory notice-and-comment period. That's a time for the public to respond to proposed regulations before they take effect.
While agencies aren't required to acquiesce to every request for changes, they are expected to review all comments on a proposed regulation.
In some cases, the review can lead to real changes before the rule is put into action. That input helps the agencies see concerns they had overlooked before.
The problem for many people is that it's hard to find proposed regulations online. They're scatted among different agencies' websites, and require you to keep track of multiple schedules.
But for small business owners who check Small Biz Reg Watch, all of that information is collected on one website. From there, you can check which proposals would affect your business and tell the government what you think.
Just because you get some input in government processes doesn't mean there won't be things to complain about. But at least then you can say, "I tried to fix it."
Related Resources:
You Don't Have To Solve This on Your Own – Get a Lawyer's Help
Meeting with a lawyer can help you understand your options and how to best protect your rights. Visit our attorney directory to find a lawyer near you who can help.
Or contact an attorney near you: