Healthcare Reform & Small Business: 3 Bills Explained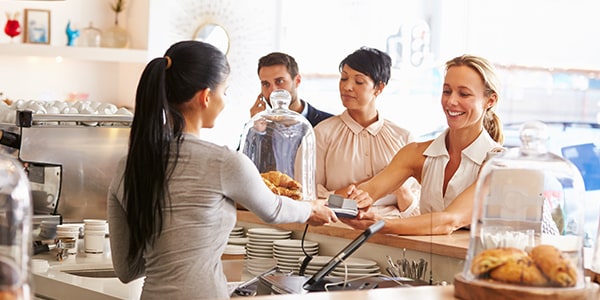 As we wrote about in a previous post, small business owners cite healthcare costs as a major hurdle faced by their business.
In a National Small Business Association press release, the President of the organization has stated that "The number of small-business owners who are able to provide health insurance to their employees has dropped from 67 percent in 1995 to 38 percent in 2008. NSBA members voted health care reform their number one priority for 111th Congress--addressing the failures of our health care system simply can not wait yet another year."
Since healthcare reform is such a hot topic for small business owners, here are some key points of each of the proposed bills being discussed in Congress right now.
The key points (which are discussed in Forbes) will help you gain a deeper understanding of what each of the bills holds for you as a small business owner.
The House Democratic bill (Affordable Health Care for America Act)
Who's covered? Around 96% of legal residents under 65. An estimated 83% are covered now. An important thing to note is that a majority if the people left uninsured would be illegal immigrants.
What will it cost? $1.055 triliion over 10 years, according to the Congressional Budget Office. However, as small business owners, please note that the estimated net cost is $894 billion. This number includes penalties paid by individuals and employers who do not comply with new requirements.
How is it paid for? New taxes on single people making over $500,000 and couples making over $1 million a year would provide $460 billion over the next decade.
What does it require of employers? Employers will be required to provide health insurance to their employees or they will have to pay a penalty. This penalty is 8% of the payroll. However, as a small business you may get a break. Companies with payrolls under $500,000 annually will be exempt. Small businesses with ten or fewer employees will get tax credits from the government to help them offer insurance.
The House Republican Bill (Common Sense Health Care Reform and Affordability Act)
Who's covered? The House Republican bill has not been analyzed by the Congressional Budget Office, the official umpire on cost and coverage. The bill aims to make insurance affordable and accessible to all, but it's unclear how many of the nearly 50 million uninsured would be covered.
What will it cost? Not yet publicly known.
How is it paid for? With no new taxes proposed, Republicans cite savings from reducing Medicare and Medicaid fraud, caps on medical liability and a streamlined approval process for generic drugs as helping to fund the initiative.
What does it require of individuals? It has no individual requirement to have insurance.
The Senate Democratic Bill
Who's covered? The bill wants to cover 94% percent of Americans, with specification that illegal immigrants will not receive government benefits.
What will it cost? The goal is $900 billion over 10 years.
How is it paid for? It will be paid by fees on drug makers, medical device manufacturers and insurance companies.
What does it require of employers? Employers will not be required to offer coverage. However, larger companies (ones with 50 or more employees) will have to pay a fee as large as $750 times the entire workforce if the government subsidizes coverage for the workforce.
Now that you know more about these proposed heathcare bills, you can figure out how to plan for your small business in the future.
Related Resources:
You Don't Have To Solve This on Your Own – Get a Lawyer's Help
Meeting with a lawyer can help you understand your options and how to best protect your rights. Visit our attorney directory to find a lawyer near you who can help.
Or contact an attorney near you: