Small Business Bankruptcies Up 81% in California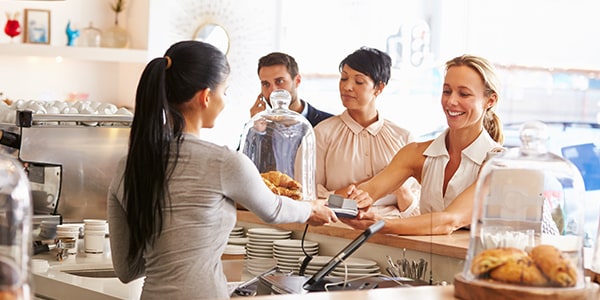 California small business owners have it tougher than most small business owners in the country. According to the Los Angeles Times, California small business bankruptcies grew by 81% over the past fiscal year, compared to the previous fiscal year. These percentages were provided by the credit agency Equifax, Inc.
While these numbers may seem depressing, experts warn that numbers may be even higher because most small business owners start their businesses as sole proprietorships and file for personal bankruptcy versus commercial bankruptcy. Lawyers often advise small business owners to file for personal bankruptcy instead of business bankruptcy because the filing process is easier. Ms. Kathleen March, a bankruptcy lawyer in Los Angeles said that many small business owners go out of business only to discover that their company's debts continue to haunt them.
Ms. March told the Los Angeles Times: "The norm is if you're running a small business, you will have to either cosign or personally guarantee the significant debts. The business itself can shut down, but the people cosigned all the debts. So, the individuals are then saddled with these huge debts."
What are some of the reasons for such a high number of small business bankruptcies? Credit lines for small business remain frozen despite President Obama's calls for banks to open up credit lines. Consumers are being fiscally conservative this year. They are spending less and saving more which has forced many small businesses to shutter their stores.
Brian Headd, an economist at the Small Business Administration's office of advocacy told the Los Angeles Times: "While bankruptcies are up, overall, small-business closures are up even more." The main areas of California hit hardest by the recession have been Los Angeles and Sacramento.
Here are some things to think about if your small business is seeing more red than you would like:
Do you really need to file for bankruptcy?
Most of the time, many creditors would prefer that you not file for bankruptcy. As a result, they are willing to hash out deals with you in order to keep your small business afloat.
Do you need a bankruptcy lawyer?
You don't technically need a lawyer in order to file for bankruptcy, but having a lawyer will ensure that you have someone knowledgeable to walk you through the process and make sure that you don't miss anything important.
How are the company debts guaranteed?
As we wrote above, if your debts are cosigned, business bankruptcy does not stop collection on some of these debts by creditors.
These questions are just a small number of questions to get you started if you feel like your small business might be on the edge. If you have more questions about small business bankruptcies, please visit our Related Resources links for more information.
Related Resources:
You Don't Have To Solve This on Your Own – Get a Lawyer's Help
Meeting with a lawyer can help you understand your options and how to best protect your rights. Visit our attorney directory to find a lawyer near you who can help.
Or contact an attorney near you: