Small Business Credit Cards: What Could Go Wrong?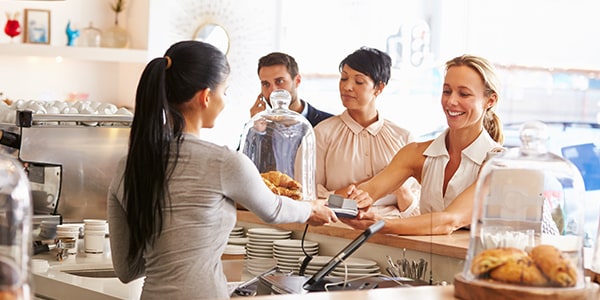 Not all of us have the personal capital or investors needed to finance our small business completely. That means borrowing some money, normally in the form of a small business loan or a small business credit card that can fund the day-to-day operations of the business.
A business credit card can help your business establish creditworthiness, which in turn can help secure future financing, and it can be a good way to prevent personal and business debts from commingling. But using a small business credit card can be risky as well. Here's a look:
Business Card, Personal Credit, and Liability
Even though you're getting a card for your small business, banks will still use your personal credit score when assessing your credit. Therefore your personal credit score may still take a hit when you apply for a business credit card. Similarly, if you default on a small business credit card, the balance and derogatory information could be added on your personal credit report, meaning your score could drop if if the business is carrying a large balance and/or missing payments.
And, you will likely be personally liable for debt on a small business credit card. If the business can't pay off its balances or defaults, the business owner could still personally responsible for the debt. Additionally, if collection agencies come calling for the small business debt, that could also damage on your personal credit report, because of the personal guarantee you made when applying for and accepting the card.
Limits and Exemptions
Small business credit cards can often come with higher credit lines, which, again, can be a blessing and a curse. Increased credit lines can allow you and other employees to spend when needed, but can be risky when too many employees have access to the card and funds. If you plan on having other employees using the business card, be sure and set individual credit limits for each employee to help track and manage their expenses more efficiently.
Back in 2009, Congress passed the Credit Card Accountability Responsibility and Disclosure Act (CARD Act), which provided consumer protection from some less scrupulous credit card company behavior. The CARD Act banned two-cycle billing, unilateral APR increases, and certain fees, but only for consumers. Unfortunately, the act does not apply to business credit cards, so make sure you read your credit agreement carefully.
In most ways, small business credit cards come with the same benefits as personal credit cards: access to money when needed and the opportunity to build a good credit rating. But they often come with the same, and some additional risks as well.
Related Resources:
You Don't Have To Solve This on Your Own – Get a Lawyer's Help
Meeting with a lawyer can help you understand your options and how to best protect your rights. Visit our attorney directory to find a lawyer near you who can help.
Or contact an attorney near you:
Content For You