"Someone's Gotta Go": The Reality Show to Portray Small Business Cutbacks; Who Must Get Equal Pay?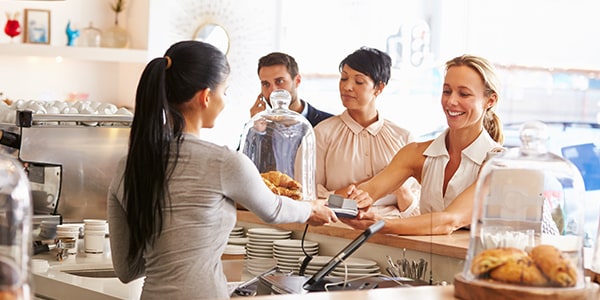 Small business layoffs have been real to many people for a while now, but apparently not real enough for the folks over at Fox. The network will air a reality show -- "Someone's Gotta Go" -- portraying a series of small businesses in which employees will choose who gets paid more, who gets less, and of course who gets the axe. Perhaps not while in from of a tv camera, but many small business owners face the question: which employees must receive equal pay?
As WSJ's Independent Street quoted one executive working on the show, "We're always trying to find the next thing that is topical and timely in the zeitgeist." Layoffs are definitely "in the zeitgeist." The fact that a reality show about them will enter the zeitgeist may be more depressing than the layoffs themselves.
The show aims to let employees in on the process, because, as Fox reality chief Mike Darnell told Variety, "When someone is arbitrarily let go the first reaction usually is 'How come that person was fired when another idiot is still here?'" Employees also often wonder who gets paid more and why.
So, unless adopting the "Someone's Gotta Go" democratic model of employees deciding who gets paid what, when employers decide people's compensation, which employees must be paid equal wages?
Under federal law, an employer may not discriminate in determining its employees' compensation on the basis of race, color, religion, sex, national origin, age or disability. Thus, if Employee A and Employee B are doing similar jobs, an employer may not pay either less or more based on any of these characteristics.
Some states and municipalities also prohibit compensation discrimination on the basis of other factors, such as sexual orientation.
In most cases, an employer may pay employees who are doing the same job differently, based on non-discriminatory factors, such as previous experience, education level, job performance, and/or length of employment.
However, specific pay rates or ratios can be guaranteed in contracts. For example, when an employee is working as member of a union, specific rates for specific jobs may be covered in the union's collective bargaining agreement with the employer.
You Don't Have To Solve This on Your Own – Get a Lawyer's Help
Meeting with a lawyer can help you understand your options and how to best protect your rights. Visit our attorney directory to find a lawyer near you who can help.
Or contact an attorney near you: