Southwest Sued for Segregated Break Room in Houston Airport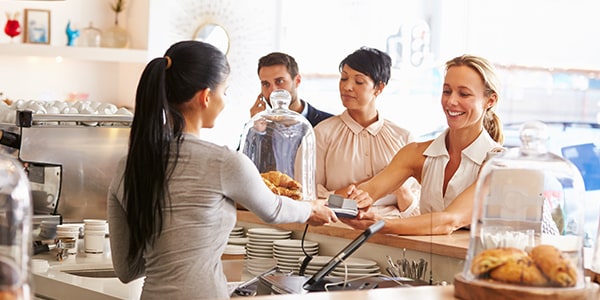 A former Southwest Airlines employee is suing the company in federal court for racial discrimination. Jamel Parker, an African American, claims that Southwest had a segregated "whites only" break room, dubbed the "WB," at Houston's Hobby Airport up until 2016 or 2017, when the area was renovated and the room removed. In addition, he asserts that a noose made of bungee cords hung at a Southwest airport gate for years.
Parker also claims that whites were given preferential work treatment by being held to lighter punishments for similar offenses. Parker is seeking monetary damages. Without specifically addressing the WB, the bungee, or the termination comparisons, Southwest claims its innocence, based on the facts that it is an Equal Opportunity Employer and consistently voted one of the best places to work.
Hostile Work Environment
Title VII of the Civil Rights Act of 1964 explicitly forbids discrimination in the workplace, especially when it comes to creating a hostile work environment, fringe benefits, and firing. Parker claims that a bungee cord noose at Hobby Airport's Gate 45 hung in place for the four years that he worked for Southwest.
Black employees hated seeing it, for obvious reasons, but it was never removed. Parker also claims that the "WB," as it was called, was a whites-only break room in Southwest's area of Hobby Airport. It had been in existence for years, and Southwest managers knew about it, Parker claims. This not only created a hostile work environment, but was also a fringe benefit relayed to white workers, but not blacks.
Racially Motivated Termination
In addition, Parker claims he was fired in violation of Title VII. Parker had been hired by AirTran in 2008, and came to work for Southwest through a corporate merger in 2013. Parker's employment was terminated in 2017 for failing to report that he caught his "pushback" vehicle on a power cord and damaged the vehicle. He claims he didn't report it because he didn't think there was any damage done, and therefore no need.
However, Parker claims, two other white employees had more egregious work infractions, but they weren't terminated. One hit a belt loader with a baggage cart and didn't report it, but was only given a low level discipline. Another hit a baggage cart vehicle while driving, and didn't report it. Though the second employee was issued a final warning letter, that employee was not terminated. "Southwest is quick to fire blacks while whites are given lesser discipline and chances to improve conduct," the lawsuit states.
Though all employers should be Equal Opportunity Employers, violations can slip through the cracks, even at America's finest companies. Regardless of which employee is the culprit, owners are ultimately liable. If you have any questions about guidelines, routines, or practices at your company, contact a local employment lawyer today. A well-trained legal advisor can review your business issues and offer you sound advice based on recent laws and trends.
Related Resources:
You Don't Have To Solve This on Your Own – Get a Lawyer's Help
Meeting with a lawyer can help you understand your options and how to best protect your rights. Visit our attorney directory to find a lawyer near you who can help.
Or contact an attorney near you: