Starbucks Baristas Lose Tip-Sharing Appeal in N.Y.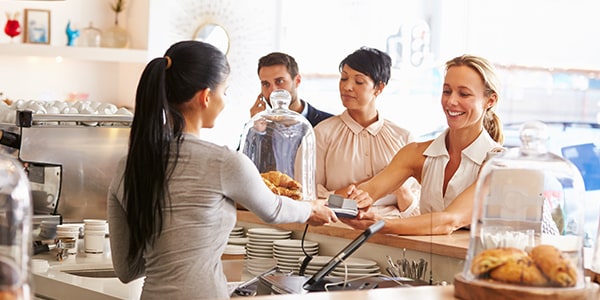 A federal appeals court has ruled that, under New York law, Starbucks baristas must share their tips with shift supervisors because the company's tip-sharing policy is legal.
The 2nd U.S. Circuit Court of Appeals agreed with a lower court's ruling, finding that Starbucks' shift supervisors perform similar duties as that of baristas in the Empire State, The Associated Press reports.
This decision, a loss for the baristas, was issued Thursday. But could yet another appeal be brewing?
Starbucks' Tip-Sharing Policy Upheld
This 2nd Circuit ruling follows an advisory opinion from New York's highest court, the Court of Appeals. The court advised that, under state law in New York, Starbucks' shift supervisors should be allowed a cut of the tips, pursuant to Starbucks' policy.
The state law in question asserts that employers and "those who are their agents or officers" are not allowed to share or accept tips. However, the Court of Appeals ruled that under this law, Starbucks shift supervisors weren't considered agents of their employer because they shared more similar duties with the baristas -- namely, in serving customers.
This ruling then went to the 2nd Circuit, which agreed that shift supervisors and baristas do share similar duties and because of that, tip-sharing is allowed.
What the Ruling Means
What does this ruling mean? The 2nd Circuit's ruling specifically addressed a labor law in New York, which means that not only does this apply to all Starbucks stores in New York, but also to any other New York businesses that enforce similar tip-sharing policies.
However, this doesn't necessarily mean that Starbucks' baristas in other states are left in defeat. While Starbucks' company policy regarding tips may have held up in New York, there is no nationally binding precedent, and other states' laws may work differently. For example, Starbucks' tip-pooling policy was deemed illegal in Massachusetts by the 1st U.S. Circuit Court of Appeals last fall.
This particular fight may still have some steam left in it, however. The plaintiffs could potentially appeal, but they would have to petition the U.S. Supreme Court for review. Attorneys may currently be trying to figure out whether they have grounds for such an appeal.
Have questions about tip-sharing when it comes to your small business? Ask an experienced employment attorney today.
Related Resources:
You Don't Have To Solve This on Your Own – Get a Lawyer's Help
Meeting with a lawyer can help you understand your options and how to best protect your rights. Visit our attorney directory to find a lawyer near you who can help.
Or contact an attorney near you: