Teen Sues InfoWars, Alex Jones After Being Misidentified as Parkland Shooter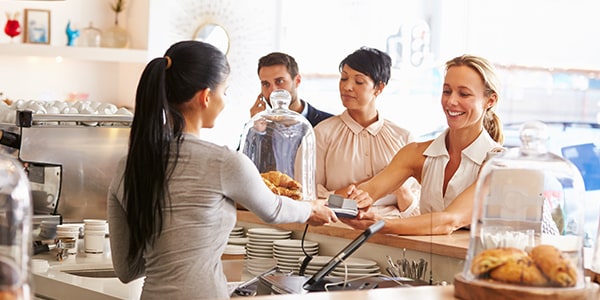 There are four main elements to any defamation claim: that a person made a false and defamatory statement; that the statement was published (meaning that it was conveyed to at least one other person); that the plaintiff is clearly identified as the person about whom the statement was made; and that the plaintiff suffered some injury to his or her reputation as a result of the statement. And if your name pops up in a false statement on a conspiracy theory website or show, you may have difficulty proving that last element, especially if that website is InfoWars. This is, after all, Alex Jones we're talking about -- if he makes negative comments about you it might be a boost to your reputation.
Not so in the case of Marcel Fontaine, who was misidentified by InfoWars writer Kit Daniels as a suspect in the Marjory Stoneman Douglas High School shooting.
Fontaine is now suing InfoWars and Jones for $1 million, claiming the false report "irreparably damaged" his reputation.
"Shooter Is a Commie."
That was the caption to Fontaine's photo that accompanied the many versions of InfoWars' and Daniels' story. It was a reference to Fontaine's t-shirt in the photo, which I'll allow his lawsuit to describe:
"That novelty t-shirt, sold by online retailer Threadless.com, makes a visual pun on the phrase 'communist party' by depicting communist historical figures in a state of merriment and intoxication, complete with German economist Karl Marx wearing a lampshade on his head."
While just about every other reporter and news outlet on the planet would've recognized the shirt as a joke, Daniels and InfoWars saw it as evidence of a supposed political angle, running the erroneous article under such headlines as, "Reported Florida Shooter Dressed as Communist, Supported ISIS," "Florida Shooter Inspired by ISIS - Allahu Akbar," and "Reported Florida Shooter Discussed 'Allahu Akbar' on Instagram Profile."
But it wasn't just the t-shirt that Daniels and InfoWars got wrong; Fontaine's lawsuit claims "every element was factually incorrect." And just in case it needed further explanation:
"Mr. Fontaine was not involved with the Douglas High School tragedy. Mr. Fontaine resides in the Commonwealth of Massachusetts and has never traveled to Florida. He is an ordinary young man with no connection to these events."
A Lie Told Round the World
If you thought that Alex Jones and Info Wars were just some relatively unknown hacks and cranks, perhaps some numbers would sway you: the InfoWars website alone gets over 30 million page-views per month, and the lawsuit claims the article could've been distributed to millions of people on social media, was cited by a Republican legislator from North Carolina, and could've eventually reached hundreds of millions of people around the world. (Fontaine's photo was even discussed on Chinese social media.) And what does InfoWars do with this worldwide captive audience, according to Fontaine's lawsuit?
"Mr. Jones feeds his audience a steady diet of false information intended to convince them that a shadowy association of global elites are hatching countless insidious schemes to destroy their way of life or threaten their bodily fluids."
Oh, lovely.
Finally, if you were thinking Fontaine probably got harassed less after the true shooter's identity was revealed, you'd also be mistaken. Jones' followers, modeling rhetoric of the man himself, simply believe the actual shooter -- Nicholas Cruz -- and Fontaine were part of the same "false flag" operation and continue their harassment of him unabated.
Fontaine is asking for double the amount in damages, claiming Daniels and InfoWars acted with malice by publishing (and re-publishing) an article they knew to be false. "Alex Jones is no longer a gimmick or sideshow," said Fontaine's attorney, Mark D. Bankston. "His audience rivals that of major cable networks, yet he refuses to exercise the most basic journalistic integrity."
Related Resources:
You Don't Have To Solve This on Your Own – Get a Lawyer's Help
Meeting with a lawyer can help you understand your options and how to best protect your rights. Visit our attorney directory to find a lawyer near you who can help.
Or contact an attorney near you: