The 30 Day Rule: Holiday Shipping to Customers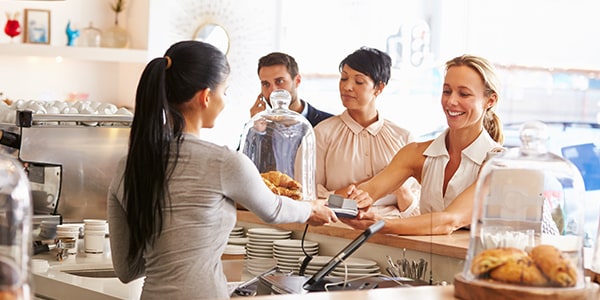 If you own an online business, or any business operating during the holidays, you live and die by shipping. No doubt you know all about the news about companies looking for that competitive edge by offering free shipping for all holiday purchases. No matter if you can afford to ship for free or not, if you ship any merchandise to customers, there are a few laws and regulations you should make sure to keep in mind.
One of the most important is the Federal Trade Commission's (FTC) Mail or Telephone Order Merchandise Rule, better known as the 30 Day Rule.
The 30 Day Rule governs the way in which businesses fill orders to be shipped. The 30 Day Rule states that if a specific period is not set by a business for when goods will be shipped, they must be shipped within 30 days. The clock begins to run for a business when it receives the completed order and payment.
So what happens if, due to bad winter weather or unexpected holiday demand, a business can't ship within the 30 day time? Under the FTC rule, the business must promptly tell the customer by mail, telephone, or email, and give the customer a new estimated shipping date. The business must then also give the customer a chance to cancel their order and receive a full refund. It is important to remember that when extending the offer to cancel or accept the new shipping date, businesses must give the customer a reasonable amount of time to make their choice. In other words, don't plan to call your customer and demand an immediate answer.
Another available option if the shipping date is delayed is to cancel the order and extend a full refund within the original shipping period. These refunds must be in full and cannot be credit for future purchases. Keep in mind that although the law allows you to do this, you risk losing customers.
Who is covered by the 30 Day Rule? The FTC rule applies to any goods ordered by mail, telephone, fax, or online. The rule does not cover how the goods are advertised, only how the order is placed.
There is a small exception for goods purchased by in-house credit. These companies have an extra 20 days to check credit and to deliver the merchandise. However, if the shipping is promised within a certain time, you must abide by that time frame.
To enforce the 30 Day Rule the FTC may sue and seek injunctive relief, damages of up to $16,000 per violation, and compensation for the customer. Additionally, state and local agencies can sue for violation of applicable consumer protection laws.
But let's focus on a good and plentiful shipping season where lots of goodies are purchased and they all arrive on time. Happy Holidays to all business owners, and to all, a good night.
Related Resources:
You Don't Have To Solve This on Your Own – Get a Lawyer's Help
Meeting with a lawyer can help you understand your options and how to best protect your rights. Visit our attorney directory to find a lawyer near you who can help.
Or contact an attorney near you: