5 of the Creepiest Business Cliches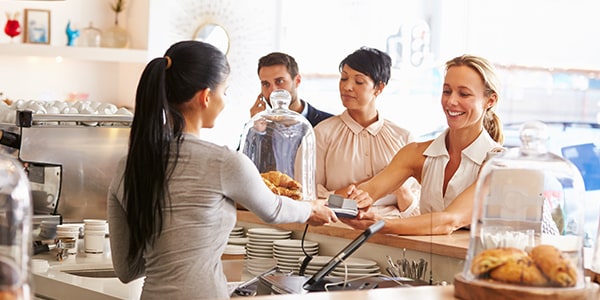 Have you ever tried to sit with a group of business people, only to realize that you have no clue what they're talking about?
And you know it's not because you don't have business savvy. Rather, you are out of the loop because they are throwing around oddball phrases and acronyms that make no sense whatsoever. In fact, some of the slang sounds downright weird.
We recently found ahilarious list of the forty-five most annoying business phrases. With so many phrases to choose from on Forbes' list, we narrowed down our list to the creepiest and most cringe worthy business phrases on the list. We even added one or two of our own.
"Bleeding Edge." No, not "cutting edge," mind you. This edge is so sharp it reads like something from a horror movie. A "bleeding edge" idea is an idea that is one step up from "cutting edge." Nevertheless, the metaphor is shudder-inducing. Of course, if you have an idea that is "bleeding edge," be sure you don't "open the kimono" on that idea.
"Open the Kimono." Can there be a creepier and more derogatory way to refer to business confidentiality? "Open the Kimono" refers to revealing information. The legal term for this would be to disclose "confidential information," or "trade secrets."
"Boil the Ocean." Why not just say "waste time," which is essentially what this phrase means? But no, the point is made much better if it sounds like something a creepy James Bond villain would do.
"Peel back the Onion." This isn't the worst business phrase out there. It means "deal with a problem one step at a time." Nevertheless, it's pretty cringeworthy. At least this metaphor refers to taking a knife to a vegetable, unlike the next metaphor with takes us once again back to horror movie territory:
"There's more than one way to skin a cat." This phrase means "there's more than one way to get the job done." But skinning a cat-- now that's sure to drive the point home. After all, we all skin our cats differently.
While not all business jargon is cringe worthy, it's still worth it to get up to speed on trade terminology and common business phrases. Have a look at some of our related resources below to familiarize yourself with legal and business jargon.
Related Resources:
You Don't Have To Solve This on Your Own – Get a Lawyer's Help
Meeting with a lawyer can help you understand your options and how to best protect your rights. Visit our attorney directory to find a lawyer near you who can help.
Or contact an attorney near you: