Top 10 Social Media Legal Tips for Small Biz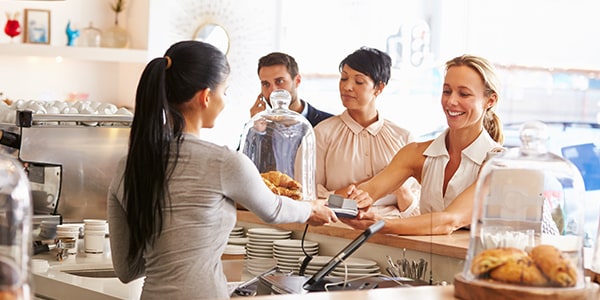 Is your small business on social media? If so, are you keeping your activities legal?
There are many legal implications behind the inner workings of social media. Many may not occur to business owners, especially those for whom social-media use seems almost like second nature.
Still, it's best to be careful as to how you publicly represent your business on Twitter, Facebook, and other platforms. Here are the Top 10 legal tips (and a few non-legal Internet etiquette tips) for small business owners on social media:
Address your audience's concerns. You could avoid a lawsuit. One of the many perks of being on social media is being able to put out small fires. If you see disgruntled customers complaining, you may be able to address their concerns right then and there. With any luck, it could help to defuse potential legal action.
Endorsements must be disclosed. As a general rule of thumb, endorsements must be disclosed if you compensate others when they post about your business. So if you give special deals or freebies to your top Twitter and Facebook followers, tell them to disclose it in their tweets and posts, or you may face the wrath of the Federal Trade Commission.
Protect yourself against viruses and hackers. There is nothing more unprofessional than your business sending out links or posts that turn out to be spam, or malicious in nature. Make sure you regularly scan your computer for viruses and update your passwords to prevent hackers from taking over your account.
Be interactive. Engage with your customers, reply to their posts, "like" their comments, etc. Make sure they know there's a real person behind your social media presence. Otherwise, how is your social media site different from a posterboard?
Be professional and accessible. Make sure you maintain professionalism while interacting with your customers. There's a fine line between informal and inappropriate, and you still need to keep your business' brand in mind, while not appearing too stiff.
Have a designated customer service team. It's good practice to have a designated team to man all your social media outlets. This way, you have a trained group and can maintain consistency, among other benefits.
Keep it simple. Social media is for people on the go and, let's face it, we all have shorter attention spans these days. Keep your posts concise, and avoid bulky paragraphs that most will easily skip over.
Keep headlines short. Sure, Twitter already limits you to 140 characters. But shorter headlines in general -- on blogs and on your website, for example -- are just aesthetically more pleasing, good SEO practice, and therefore better for traffic.
Know your audience. Don't address everyone like a robot. Know your clientele and communicate to them as if they're customers who just walked into your store.
Always be courteous. This is a general rule of thumb. The phrase "the customer is always right" comes to mind. Not only that, but common courtesy is also good for your company's image in general, and for maintaining your customer base.
Follow FindLaw for Consumers on Google+.
Related Resources:
You Don't Have To Solve This on Your Own – Get a Lawyer's Help
Meeting with a lawyer can help you understand your options and how to best protect your rights. Visit our attorney directory to find a lawyer near you who can help.
Or contact an attorney near you: