Top 5 Ways to Pay Less in Attorneys' Fees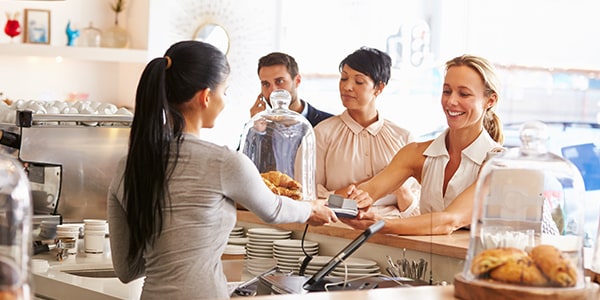 Guest post by Jennifer K. Halford, Esq.
When speaking at seminars for small business owners, I am often asked how a business owner can pay less in attorneys' fees.
I find that most business owners know the value a good attorney can bring to their business. An attorney can protect your business from risks and liabilities. An attorney can also create the policies and contracts that will help your business succeed.
Yet, the advice of an attorney can be expensive. Many of the small business owners I speak with don't have extra capital in their business' budgets to pay attorney's fees.
So what can a small business owner do to pay less in attorneys' fees?
1. Do your own research: The internet is a free resource for small business owners. Answers to many legal questions are readily accessible. While not a substitute for legal advice, doing research on your own can shorten the time you need to meet with an attorney.
2. Draft your own documents: There are many websites that provide legal document templates that you can purchase for your business. I find that many small business owners are savvy enough to complete these documents on their own.
Most attorneys also have a collection of document templates. Ask if your attorney has a document that you can tailor for your business and have your attorney review.
3. Come prepared to meetings: Be sure to ask your attorney before you meet what documents and information you should bring to your meeting. This will eliminate the need for extra meetings and help you pay less in attorney's fees.
4. Respond to requests right away: Provide information your attorney requests in a timely manner. If your attorney has to call you twice for something, you are paying for an unnecessary telephone call.
5. Use your attorney before you have a problem: Business owners often ask me when they should hire an attorney. You may feel comfortable doing tasks by yourself. Or you may not have the time and prefer an attorney handles all legal matters. Regardless, don't make the mistake of waiting until there is a problem to call your attorney.
Think of your attorney as an investment in your business. If a contract is integral to your business, you should have an attorney help you draft it. You will pay less in attorney's fees to have the attorney draft the contract than you will pay to have the attorney represent you in lawsuit over that contact.
Jennifer K. Halford is an attorney whose practice focuses on business law and estate planning. She is also a professor at California State University, Chico, where she teaches Entrepreneurial Law.
You Don't Have To Solve This on Your Own – Get a Lawyer's Help
Meeting with a lawyer can help you understand your options and how to best protect your rights. Visit our attorney directory to find a lawyer near you who can help.
Or contact an attorney near you: