WA Supreme Court: Florist Who Denied Service to Same-Sex Couple Violated Civil Rights Laws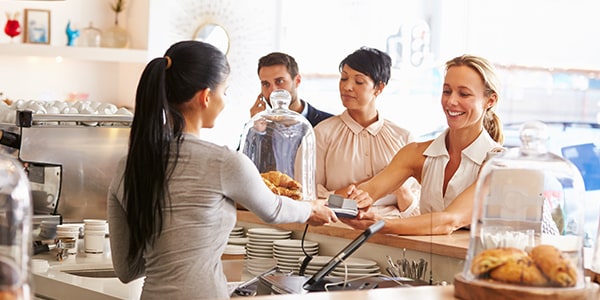 The story has become so common, it's hard to even distinguish the cases: same-sex couple goes to wedding vendor; vendor refuses service based on religious beliefs; same-sex couple sues for discrimination; and a court rules in favor of same-sex couple.
This time is was the Washington State Supreme Court, ruling that a florist's refusal to provide flowers for a former customer's same-sex wedding violated state civil rights laws. Here's a look at the ruling at how it might affect your small business.
Bloom Off the Rose
According to the lawsuit, Robert Ingersoll had been a longtime friend and customer of Barronnelle Stutzman, owner of Arlene's Flowers in Richland, Washington. But when Ingersoll asked Stutzman in 2012 to provide floral arrangements for his wedding with Curt Freed, she declined, citing "her relationship with Jesus Christ."
Although Stutzman says she recommended other florists to serve the couple, Ingersoll claims that, following the "emotional toll" Stutzman's refusal took on he and Freed, the two "lost enthusiasm for a large ceremony," and even "stopped planning for a wedding in September 2013 because [they] feared being denied service by other wedding vendors." Both the State of Washington and Ingersoll and Freed sued Stutzman and Arlene's, and the Washington State Supreme Court ruled in the state and couple's favor.
Sexual Orientation Discrimination
Washington's Consumer Protection Act prohibits "unfair or deceptive acts or practices in the conduct of any trade or commerce." Likewise, the state's human rights laws prohibit public businesses from discriminating based on sexual orientation, as does its Declaration of Civil Rights. The court found that Stutzman and Arlene's violated all three of these statutes by refusing service to Ingersoll and Freed, and also ruled that the refusal was not protected by the First Amendment:
We agree that the regulated activity at issue in this case-Stutzman's sale of wedding floral arrangements-is not "speech" in a literal sense and is thus properly characterized as conduct ... Because Stutzman's sale of floral arrangements is not expressive conduct protected by the First Amendment, we affirm the trial court and hold that the WLAD does not violate free speech protections as applied to Stutzman in this case.
The court also found that the state's anti-discrimination statutes did not violate Stutzman's rights to religious freedom, emphatically affirming the lower court's rulings in favor of the State and the couple:
The State of Washington bars discrimination in public accommodations on the basis of sexual orientation. Discrimination based on same-sex marriage constitutes discrimination on the basis of sexual orientation. We therefore hold that the conduct for which Stutzman was cited and fined in this case -- refusing her commercially marketed wedding floral services to Ingersoll and Freed because theirs would be a same-sex wedding -- constitutes sexual orientation discrimination.
Following similar cases in Colorado, Oregon, and New Mexico, it should be clear to most small businesses that they refuse service to same-sex couples at their own legal peril.
Related Resources:
You Don't Have To Solve This on Your Own – Get a Lawyer's Help
Meeting with a lawyer can help you understand your options and how to best protect your rights. Visit our attorney directory to find a lawyer near you who can help.
Or contact an attorney near you:
Content For You