Watching the World Cup at Work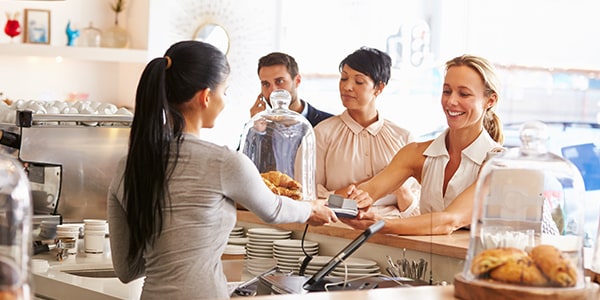 The most-watched sporting event in the world is airing right now, and depending on your time zone and your kind of small business, that could be good or bad news. If you're a bar, restaurant, or cafe broadcasting World Cup games could be a boon for your bottom line. Any other employer, and you may be wondering why your staff are taking long lunches, or screaming from their desks for no apparent reason.
With the World Cup in full swing, here's what you need to know about watching the games at work, whether it's a draw for customers to come in, or a reason for employees zoning out.
Binding Broadcasting Rules
If you're hoping to attract attention by broadcasting World Cup games, there are a few legal points to consider first. Showing cable to your customers generally requires you to sign up and pay for a "business" account from your cable provider that covers commercial licenses to air cable programming. If not, you could be sued for copyright infringement. Even broadcasting free services, like an over-the-air TV broadcast, could be setting yourself up for a federal suit.
Even with the proper subscription, there may be additional regulations on broadcasting World Cup games. For example, the viewing area for free TV must be limited to 2,000 square feet, although "food service and drinking establishments" may be given a little more wiggle room. And when it comes to showing games in your office, you can't display free over-the-air broadcasting on a screen bigger than 55 inches. So maybe keep the World Cup clashes off the biggest conference room projection screens and make sure the break room TV isn't too large.
Employees Eyeballs
Employees wary of a two-hour liquid lunch in the middle of the work day may opt for streaming games at their desks. And there's a good chance there's an office World Cup betting pool floating around. So what's the best way to handle the possible dip in productivity and rise in conflict that comes with competition?
First of all, you should know that while the Supreme Court struck down the federal ban on sports gambling, that doesn't mean that states have legalized it yet. So, if you're going to allow employees to participate in a World Cup pool, try to keep big money out of it. Second, if you're worried about staff ignoring work to focus on the games, not ignoring the games might actually help. As with March Madness, designating a certain watch area, like a spare conference room, can keep each employee from streaming games at their desk, avoiding a drain on your internet bandwidth, and prioritizing specific projects and benchmarks can counter an overall productivity loss.
Related Resources:
You Don't Have To Solve This on Your Own – Get a Lawyer's Help
Meeting with a lawyer can help you understand your options and how to best protect your rights. Visit our attorney directory to find a lawyer near you who can help.
Or contact an attorney near you:
Content For You