Whole Foods Says 'Adios' to English-Only Policy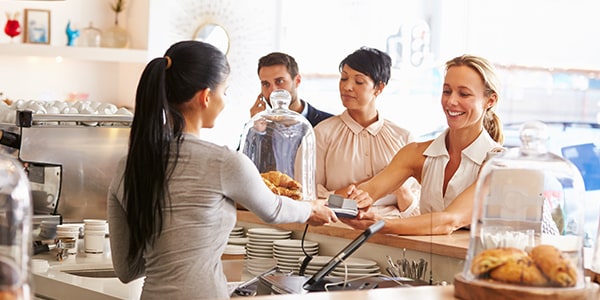 Whole Foods has changed its controversial "English-only" policy for workers after drawing ire from customers, thousands of whom had vowed to boycott the upscale retailer.
The original language policy, which allegedly caused two New Mexico employees to be suspended, had limited employees to speaking only English when "on the clock and discussing work-related tasks or subjects," reports NBC News.
While Whole Foods' English-only policy is no more, was it even legal in the first place?
What's the Problem?
Despite claims of racism or lack of diversity at Whole Foods, CEO Walter Robb stated Friday that the intention of the policy "was to foster inclusion, not exclusion," reports USA Today.
The problem with any exclusive language policy, like the Whole Foods policy enforcing English-only during work hours, is that it tends to adversely affect one group of people more than others, which can border on illegal discrimination.
Whether or not it is illegal, such a policy forces workers who may be more efficient conversing in their native tongue to be a less effective communicator.
Revisions Are a Good Start
The organic food purveyor has proposed revisions to the language portions of its employee handbook, revising the policy to remind employees to be sensitive to others who "may want to join [the] conversation" and speak in a common language, reports NBC News.
However, employees are still required to speak to customers in English, unless the customer requests another language. This sort of "business necessity" to communicate with customers has successfully been used to justify some language policies.
The new policy will be implemented and discussed at Whole Foods locations in the next two months, but it might be too late to save some customer goodwill.
Is 'English Only' Right for Your Business?
Like Whole Foods, if you operate any sort of service-based business in America, odds are that many (if not most) of your customers will speak English, so it is important that your employees can communicate with them.
On the other hand, your customers' preference to hear only English when in your store generally, and not when being helped by an employee, is likely not a good rationale to sanitize the workplace of all other languages.
A non-exclusive policy that focuses on good customer service and communication between employees, regardless of language, should serve the same functions while still creating an open environment where employees feel free to be themselves. For specific advice about your workplace language policy, it may be wise to consult an experienced employment lawyer near you.
Follow FindLaw for Consumers on Google+.
Related Resources:
You Don't Have To Solve This on Your Own – Get a Lawyer's Help
Meeting with a lawyer can help you understand your options and how to best protect your rights. Visit our attorney directory to find a lawyer near you who can help.
Or contact an attorney near you: