Wrong Prices on Your Website: What Can Happen?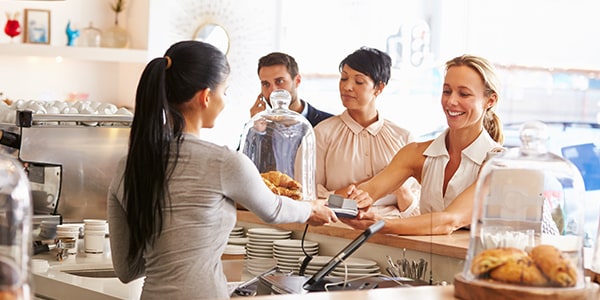 Websites are pretty much a necessity for any business that wishes to remain relevant, and advertising prices on that website can be a good way to draw consumers in.
But what happens if you make an error in advertising your prices online? Is your business guilty of fraudulent advertising or deceptive business practices? Do you need to give a refund?
Here are a few things that can happen if your business lists the wrong prices on its website:
Complaints With State Consumer Protection Agencies
Almost every state has consumer protection laws that focus on transactions between companies and consumers. These laws vary by state, but many of them require that businesses be called to task for fraudulent, misleading, and deceptive business practices -- including how prices for goods and services are advertised.
Consumers can make complaints to state authorities under these laws when they feel that your business has deceived them (for example, by posting prices online which did not actually match what they were charged, or did not match the prices found at a store's brick-and-mortar locations).
Many of these laws, like those found in Texas' Deceptive Trade Practices Act, can be invoked without proving that the business knowingly or intentionally put up the wrong prices. Sometimes, a business that violates these laws can even be forced to pay triple the amount of damages.
BBB Complaints
Customers upset with the disparity between your online prices and your actual prices may also file a complaint with the Better Business Bureau. Your business will be given a chance to respond to the complaint, at which point you can explain the mistake and/or rectify it with the customer.
Though BBB complaints don't have any legal force, if the online pricing mistake was negligible (e.g., $8.99 for an item v. $9.99), it might save some goodwill to just give the consumer the better of the two prices.
Online Purchase Refunds
If your business advertises prices and accepts purchase orders online, you might be on the hook for the price you advertised online. Your business might be able to argue for complete cancellation of an online deal in the case of a mistaken price announced online, but that means the customer who paid your company would be entitled to a full refund.
And given that you won't likely succeed in a lawsuit against some disgruntled customer railing against your customer service on Yelp, you might just give the consumer the benefit of your business' mistakes.
Follow FindLaw for Consumers on Google+.
Related Resources:
You Don't Have To Solve This on Your Own – Get a Lawyer's Help
Meeting with a lawyer can help you understand your options and how to best protect your rights. Visit our attorney directory to find a lawyer near you who can help.
Or contact an attorney near you:
Content For You