Lawyers: How Can You Tell If a Photo Has Been Photoshopped?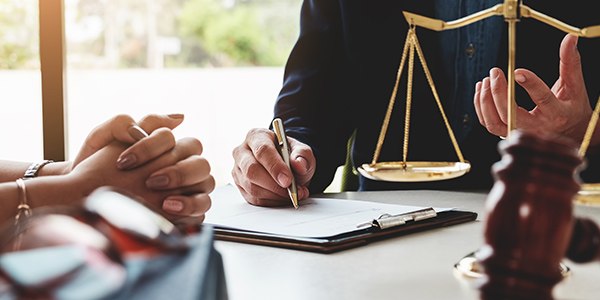 It's been 25 years since a University of Michigan Ph.D. student named Thomas Knoll and his brother John, then a visual effects supervisor at ILM, created a program for displaying images on a black-and-white display.
That little program for Mac OS 6 was Adobe Photoshop, and after 15 versions, it's going well beyond just displaying images. Photoshop is the industry standard for photo manipulation, and indeed, is now a verb for the act of digitally altering a photo.
Speaking of digital alterations, Photoshop may be used more often than you think in a legal context. How do you know when an image has been Photoshopped?
Just Look At It
Ideally, you'd hire an expert witness who could determine whether something has been Photoshopped. But before it gets to that point, you could always tell opposing counsel that you know what's going on, so don't even bother trying to admit that photo into evidence.
The easiest way to tell if something has been Photoshopped is to look at it closely. An entire website called Photoshop Disasters is dedicated to images that are obviously doctored: Models are missing limbs, or have too many hands, or ludicrously long arms, or are surrounded by disembodied hands. You can also tell if someone's been inserted into a picture by looking at reflections and shadows (this doesn't work on vampires, though).
Check for Extra Pixels Where There Shouldn't Be Pixels
Assuming that someone's done a good-enough job that a person in the photo has the right number of arms and legs, you can also look at the quality of the picture itself. If a single image is saved and re-saved, the entire image will have the same level of quality; however, if part of an image comes from somewhere else, and it was saved at a different compression level, it will be lower in quality. A free online tool called FotoForensics uses "Error Level Analysis" that allows you to see differences in quality within the image.
Also be sure to check borders around people in an image, either for pixelation or for excessive smoothing (used to mask a harsh difference between the background and something inserted into the picture later).
Reverse Image Search
Were you aware? Google Image Search has a feature that allows you to upload an image and search for similar images. If you suspect that you've seen that image somewhere before, this is a good way to find out, exposing a fraudulent image even if the image itself hasn't been tampered with. (It may even lead to the other party losing a billion-dollar lawsuit.)
Related Resources:
Content For You