Top 7 Law Practice Management Tips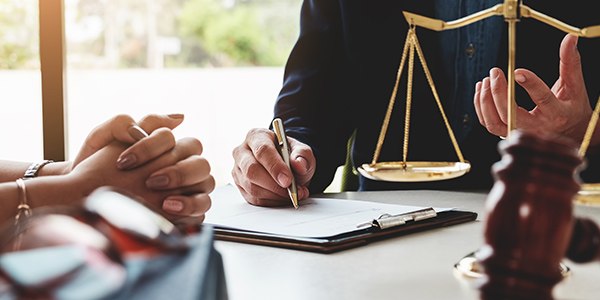 Whether you're managing a solo practice or have a few or more lawyers below you, sometimes you just need to get some help. After all, what you don't know can certainly end up hurting you.
And even though half the time the advice you find online might not be custom cut to fit for your particular law practice, often enough, it can get you thinking about what you need to do to better manage your own practice. To that end, below you'll find seven of our best tips for managing your practice.
1. You Have a Virtual Practice and Didn't Even Know It
These days, with how integrated tech has become with our daily lives, you very well could have a virtual law practice and not even realize it. You can get a few tips here on how to capitalize on it.
2. Rounding Hours: Which Way Do Your Fees Curve?
When it comes to billing by the hour, sometimes you just have to do some rounding ... but do you round up or down? Get some insights here on how to round.
3. How to Train Your Paralegals to Improve Client Communication
You know that, for clients, every interaction with your firm matters. So why aren't your paralegals and other staff members trained to communicate with clients properly?
4. Tips to Get Client Referrals Without Seeming Desperate
Yes, everyone wants referrals, but nobody wants to ask for them. After all, asking makes you look desperate, and no one wants to give work to desperate lawyers. It's the age-old catch-22.
5. Tips to Avoid Time Drains on Your Billable Hours
If you're making money by the billable hour, it literally pays to reduce the number of non-billable hours you have to put in on any given day. Luckily, you can get some tips here to help you avoid some of the more common time drains.
6. Does Your Law Firm Measure Client Satisfaction?
Checking performance metrics against revenue and profits is great, and probably one of the more critical tasks to do to ensure long term success, but so is measuring client satisfaction. After all, lawyering is a client-services industry, so if your clients aren't happy with your services, you need to know why.
7. Supervise Nonlawyers Like Your License Depends on It
If you have non-lawyers working in your shop supporting lawyers, you need to make sure those supported lawyers are watching over their support team like not just their license depended on it, but yours too. If you're managing the practice, then even your underlings' underlings could end up causing you more grief than you can imagine.
Related Resources:
Content For You