A Swing and a Miss? Kennedy Skeptical of Individual Mandate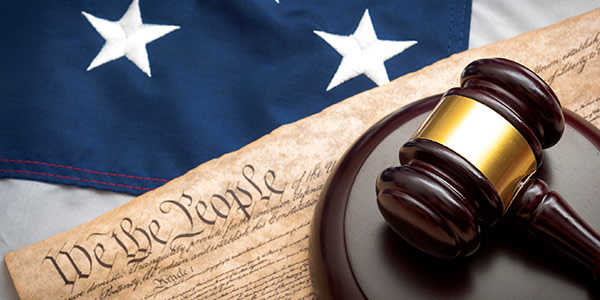 Let's take a mental trip back to 2000, when Texas Governor George W. Bush and Vice President Al Gore each argued to the Supreme Court why he should be the 43rd president. Cynics like to say that the Florida recount was decided by one vote, in a 5-4 finish. Justice Anthony Kennedy was one of those five.
We won't speculate as to whether Justice Kennedy really was the swing vote — it may have been Justice Sandra Day O'Connor — but as the Nine consider the constitutionality of the individual mandate, Justice Kennedy is starting to look like the most powerful person in America.
The Affordable Care Act passed the Senate by a vote of 60-39, and the House by a vote of 219 to 212. Our bet after today's Supreme Court arguments is that the individual mandate will either survive or fail on a 5-4 vote, with Justice Kennedy deciding it all.
Despite the throngs of legal scholars who have claimed for months that the individual mandate would withstand a constitutional challenge, the word out of the Court today is that the individual mandate is "in trouble." (Google it. The Atlanta Journal-Constitution, Forbes, and the Atlantic Weekly all published headlines within an hour of the arguments using the same phrase.)
The "trouble" stems from Justice Kennedy's questions to Solicitor General Donald B. Verrilli about the outer limits of the Commerce Clause. Specifically, Justice Kennedy questioned the circular nature of creating commerce in order to regulate it, and whether the government has a "heavy burden" of demonstrating constitutional authority for the law, reports the Atlanta Journal-Constitution. The remaining justices came down on the ideological lines that everyone anticipated. Justices Ginsburg, Breyer, Sotomayor, and Kagan favor the individual mandate. Chief Justice Roberts and Justices Scalia and Alito oppose it. Justice Thomas stayed silent, as is his custom.
That's not to say that the law will be declared unconstitutional. As The New York Times notes, there are only two "modern" cases in which the Supreme Court has reined in Congress' Commerce Clause power. In 1995's U.S. v. Lopez, the Court struck down a federal law criminalizing gun possession near schools. In 2000's U.S. v. Morrison, the Court ruled that Congress exceeded its authority by passing a federal statute to create a cause of action for victims of gender-motivated violence. In both cases, the court found that the regulated activity was non-commercial. Here, by contrast, the individual mandate addresses a decidedly commercial activity: the purchase of health insurance.
Justice Kennedy could agree with the government that the mandate is constitutional; either way, his vote looks like the only one that matters.
Related Resources:
Content For You