One Grant, One Opinion, Many Denials, and an Anniversary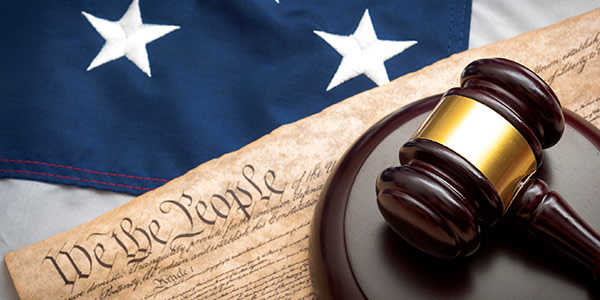 It's going to be a busy week for SCOTUS with decisions expected in several cases, and on this dreary Monday, the Court did not disappoint. The order list was released with one cert grant, and many denials. The Court also issued an opinion in Marvin M. Brandt Revocable Trust, and we remember a landmark case beloved to all Torts 1 (and Con Law) students.
Opinion in Marvin M. Brandt Revocable Trust, et al. v. U.S.
The case of Marvin M. Brandt Revocable Trust gives us a bit of a lesson in railway history, and examines the application of the General Railroad Right of Way Act of 1875 to a landowner's interest, if any. The United States had obtained a right of way over petitioners' land for railroads, but later relinquished the rights.
The question was: Once the rights were abandoned, did the United States retain a reversionary interest, or did the rights inure back to petitioners? The Court held that the rights reverted back to petitioners, mainly because in a separate case, the U.S. government argued exactly the opposite. Apparently, the government can't have it both ways.
Securities Case Granted
Today the Supreme Court granted cert in Public Employees' Retirement v. IndyMac MBS, Inc., et al, to examine the implication of the Court's prior ruling in American Pipe & Construction Co. v. Utah, which suspends the statute of limitations to putative class members. The question in Public Employees is whether "the filing of a putative class action serve[s], under the American Pipe rule, to satisfy the three-year time limitation in § 13 of the Securities Act with respect to the claims of putative class members."
'I Heart Boobies' Case Denied
The Third Circuit, in an en banc decision, upheld high school students' First Amendment free speech rights to wear bracelets that read "I Heart Boobies" to promote breast cancer awareness. The court held that the bracelets were not offensive -- either plainly or on their face -- and noted that the bracelets did not cause disruption in class.
The school district petitioned for writ of certiorari, and the Supreme Court denied cert today.
N.Y. Times Co. v. Sullivan 50th Anniversary
I distinctly remember the first day of torts, the assigned case was N.Y Times Co. v. Sullivan. The professor gave us our first introduction to the Socratic Method and for an entire hour tried to get the holding of the case out of us.
Yesterday marked the 50th Anniversary of this landmark decision, which has been hailed as "most important decision the Supreme Court rendered in the modern 20th Century and one of a handful of First Amendment decisions vital to ensuring a free press and protecting free speech," according to Forbes. Happy 50th, N.Y. Times v. Sullivan! May you continue to torture law students (and protect the press) for many more years to come.
Related Resources:
Content For You