SEC Loses Discovery Rule Case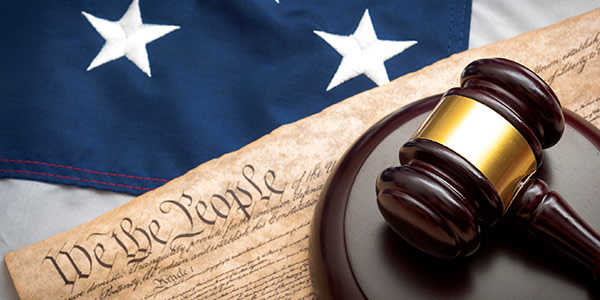 Despite the joyful refrain of "innocent until proven guilty," the government usually has the upper hand in a legal battle.
Need proof? Look no further than yesterday's Supreme Court decision in the FISA wiretapping case. Amnesty International, along with several other plaintiffs, challenged a federal law permitting the government to use electronic surveillance to monitor the international communications of people suspected of having ties to terrorist groups. The majority agreed with the government that the plaintiffs lacked standing because they couldn't show that they suffered an injury.
The catch? The only way a plaintiff can show injury is for the government to admit that it was spying on that person. The government holds all the cards.
And that's usually the case. But Wednesday, there was an exception. The Supreme Court actually ruled against the Securities and Exchange Commission (SEC) in its quest for a more generous reading of the statute of limitations.
Forbes sums up the issue in this case:
The Investment Advisers Act makes it illegal for investment advisers to defraud their clients, and authorizes the SEC to seek civil penalties; however, under the general statute of limitations for civil penalty actions, the SEC has only five years to seek such penalties. In this case, the courts were faced with deciding whether the five-year clock begins to tick when the fraud is complete or when the fraud is discovered.
Obviously, the SEC prefers the latter option.
The Second Circuit accepted the SEC's position that the underlying violations involving fraud fall under the "discovery rule," so the statute of limitations begins to run when the SEC discovered, or reasonably could have discovered, the fraud. The Supreme Court reversed that decision this week.
Writing for the unanimous court, Chief Justice John Roberts noted:
There are good reasons why the fraud discovery rule has not been extended to Government enforcement actions for civil penalties. The discovery rule exists in part to preserve the claims of victims who do not know they are injured and who reasonably do not inquire as to any injury ... Most of us do not live in a state of constant investigation; absent any reason to think we have been injured, we do not typically spend our days looking for evidence that we were lied to or defrauded. And the law does not require that we do so ... The same conclusion does not follow for the Government in the context of enforcement actions for civil penalties. The SEC, for example, is not like an individual victim who relies on apparent injury to learn of a wrong ... Unlike the private party who has no reason to suspect fraud, the SEC's very purpose is to root it out ...
For today at least, the government loses. If an agency which exists to investigate can't sniff out fraud and start a civil action within the statute of limitations, it can't rely on the discovery rule for redemption.
Related Resources:
Content For You