The 12 Days of SCOTUS: Part Deux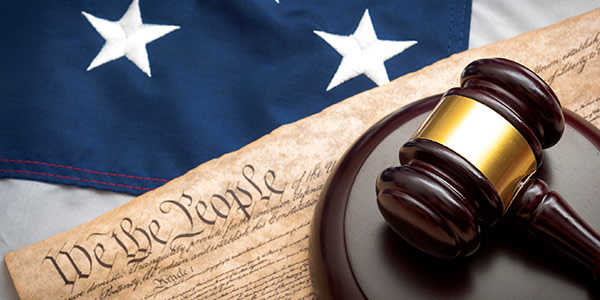 On Monday, we started wondering what the 12 days of Christmas would look like viewed through the Supreme Court's jurisprudentially-colored glasses. The problem with starting down that rabbit hole is that we can't turn back now.
(No, really. Our editor won't let us.)
Let's keep moving down the countdown, folks. It's our only way out.
8. Maids-a-Milking
In 2004, the Third Circuit Court of Appeals held that "checkoff" advertising under the Dairy Promotion Stabilization Act is subject to First Amendment scrutiny, and that the Act violated a dairy-farming couple's free speech and association rights by compelling them to subsidize the "Got Milk?" ad campaign. Though the eight maids-a-milking didn't personally appear before the Nine, the Supreme Court reversed the Third Circuit's decision in 2005 when it upheld a similar beef ad campaign. The Court ruled in Johanns v. Livestock Marketing Association that the "beef checkoff" requirement funds government speech, therefore it was not susceptible to a First Amendment compelled-subsidy challenge.
7. Swans-a-Swimming
In 1953, the Court considered Wilko v. Swan, an action brought by a customer against a securities brokerage firm to recover damages -- under the civil liabilities provisions of the Securities Act of 1933 -- for alleged misrepresentation in the sale of securities. Recognizing the advantages that prior agreements for arbitration may provide for the solution of commercial controversies, the Court decided that the intention of Congress concerning the sale of securities was better carried out by holding invalid such an agreement for arbitration of issues arising under the Act.
6. Geese-a-Laying
What are the geese a-laying at One First Street? Quill pens.
"White quills are placed on counsel tables each day that the Court sits, as was done at the earliest sessions of the Court," according to the Supreme Court website. For more than 50 years, the Court ordered its goose-quill pens from Virginia-based Lewis Glaser Inc.
5. Golden Rings
The Supreme Court's golden rings are the FDR-era gold clause cases: United States v. Bankers Trust Co., Nortz v. United States, and Perry v. United States.
In April 1933, FDR issued Executive Order 6102, requiring gold coins, bullion, and certificates to be handed over to the government in exchange for fiat money. Congress also passed a joint resolution canceling all gold clauses in public and private contracts.
In 1935, the Supreme Court ruled that the government's power to regulate money was a plenary power, therefore Congress had the right to abrogate contractual gold clauses to preserve control of the monetary system.
What's that you say? You want more SCOTUS days of Christmas? Then check back for the final four on Friday, when we reveal whether the Supreme Court's partridge was actually found in a pear tree.
Related Resources:
Content For You