49ers Fan Sues Seahawks, NFL for $50M Over Ticket Sales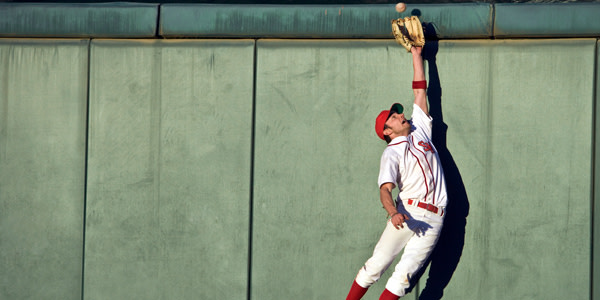 Those of us in the San Francisco area know exactly why the Seattle Seachickens refused to sell tickets to people in California -- the team was afraid of a little competition. And though many 49ers fans were irked by the move, and it made scandalous headlines, none of those disgruntled fans would be angry enough to sue, would they?
They would, apparently. John Williams III, a decades-long fan of the team who now resides in Nevada, has filed a lawsuit against the Seattle Seahawks, the National Football League, and the State of Washington over the restrictive ticketing practices, reports The Associated Press. The suit alleges that the team, which plays in a publicly funded stadium partially owned by the State of Washington, violated consumer protection laws.
Williams is seeking $50 million, which seems a bit excessive considering what he missed -- a 23-17 victory for the eventual-champion Seahawks.
Tackling Williams' Claims
Our gut reaction? This lawsuit is headed for the nearest recycling bin.
However, after reading his legal complaint, Williams does point out some interesting facts about the team, the NFL, and the stadium, including:
The stadium was built mostly with public money and is managed by a state agency, the Washington State Public Stadium Authority;
The state was given an interest in the team as part of the publicly funded stadium deal; and
The National Football League is a tax-exempt, non-profit organization.
Williams' basic argument is that because the team and the state of Washington are so entwined in the deal, and because public funds were used, the team can't restrict sales to residents of certain states. He argues that doing so amounted to a violation of state and federal consumer protection laws, which typically prevent fraud and discriminatory conduct.
Private entities, such as restaurants, typically have more leeway in making such restrictions, while state and federal entities, such as parks, are granted less leeway.
Not a 'State Action'
For one, Williams' argument about public funding and public entities has already been tried against the Seahawks, and it lost. Fred Stark, a season ticket holder, sued the team in 2007 over the security pat-down process. The court didn't buy the public-entity argument then, partly because the pat-downs were implemented by the NFL, not the Public Stadium Authority, making the pat-downs a "private action."
In this case, because the Seahawks lease the stadium and control their own ticket sales, much like that 2007 case, this arguably is not a "state action."
If it's not a "state action," then it's a private action, and private actors are free to conduct their business as they please -- as long as they don't refuse service for improper reasons (race, gender, ethnicity, etc.). Unfortunately for Williams, state residency is not treated the same as one's race.
We have to give credit to Williams though -- when the ticket-selling "scandal" erupted earlier this year, an attorney tried to make a legal argument against the practice to KOVR-TV in Sacramento. He was even less convincing than Williams. That being said, we still think this lawsuit destined for the trash can.
Follow FindLaw for Consumers on Facebook and Twitter (@FindLawConsumer).
Related Resources:
You Don't Have To Solve This on Your Own – Get a Lawyer's Help
Meeting with a lawyer can help you understand your options and how to best protect your rights. Visit our attorney directory to find a lawyer near you who can help.
Or contact an attorney near you: