Ex-Penn State President Wins Sandusky Appeal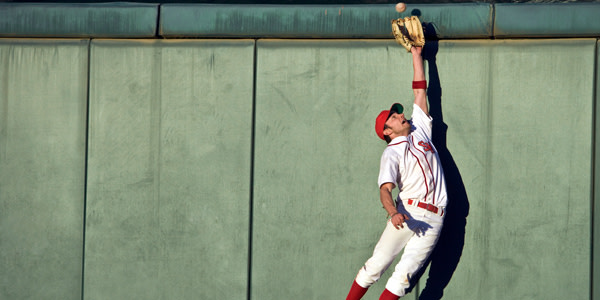 The Penn State-Jerry Sandusky debacle may be in the past at this point, but the criminal conviction of the university's president, Graham Spanier, for misdemeanor child endangerment, was just overturned on appeal.
Spanier was charged for his involvement in the child abuse scandal, which basically amounted to not taking the appropriate action when he discovered what was going on. Notably though, it is unclear if Spanier really knew the extent of the abuse, as he was allegedly told Sandusky and his victims were "horsing around" in the shower, and never personally witnessed the abuse.
Technical Difficulties
Spanier's conviction was overturned on a seeming technicality. The one count he was convicted on was based upon a law passed in 2007, and his alleged crime occurred in 2001. On appeal, his attorneys successfully persuaded the court that convicting someone for conduct that wasn't illegal at the time they did it was not just. Although the decision on his appeal couldn't have come at a better time (one day before he was scheduled to report to prison for the two-month sentence handed down in the now-overturned case) this does not end the saga for Spanier. The appeals court gave the state 3 months to retry Spanier.
Questions Remain
The issue on appeal was whether retroactively applying the 2007 law to convict Spanier was fair. Significantly though, the 2007 law was merely an updated version of a law passed in 1995 covering similar conduct. While the prosecutors claimed that the 1995 and 2007 versions of the law focused on the same bad conduct, the appeals court disagreed that Spanier could be convicted using the revised version of the law.
Spanier may have won this appeal, but it remains to be seen what happens next. Two of his subordinates who assisted him in handling the report of Sandusky's conduct pleaded guilty to child endangerment crimes, agreed to testify for the prosecution, and served their sentences. Spanier also reportedly sent an email to his assistants explaining that there could be a downside if it was ever discovered that they didn't properly report Sandusky's conduct.
Related Resources:
You Don't Have To Solve This on Your Own – Get a Lawyer's Help
Meeting with a lawyer can help you understand your options and how to best protect your rights. Visit our attorney directory to find a lawyer near you who can help.
Or contact an attorney near you:
Content For You