3 Ex-Penn State Officials to Stand Trial Over Sandusky Cover-Up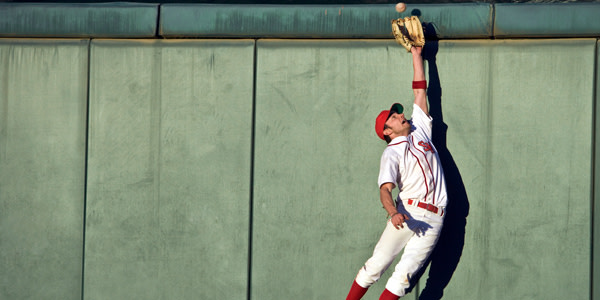 Penn State's former president and two other ex-administrators will stand trial on charges that they conspired to cover up the Jerry Sandusky child sex abuse scandal.
A judge in Harrisburg, Pennsylvania, ordered the ex-Penn State officials -- former president Graham Spanier, former athletic director Tim Curly, and former senior vice president Gary Schultz -- to face charges of perjury, conspiracy, and failure to report suspected child abuse, among others, USA Today reports.
Sandusky, the ex-assistant football coach at Penn State, was convicted last year of sexually abusing 10 boys and will likely spend the rest of his life behind bars. The ex-Penn State officials, if convicted, could also face potential prison time.
Here's an overview of what prosecutors will have to prove:
Perjury
A person is found guilty of perjury when he knowingly makes a false or misleading statement under oath, or if he signs a legal document knowing that it is false or misleading.
State penalties for perjury involve fines and/or imprisonment, but judges may also have discretion where appropriate.
Conspiracy
Conspiracy exists when two or more people agree to commit an unlawful act, and take some sort of step in furtherance of that agreement.
The crime of conspiracy is not the agreed-upon underlying crime itself, but rather the agreement between the two people to commit an unlawful act. Therefore, it's possible to be convicted of both conspiracy and the crime that was agreed upon.
Failure to Report Suspected Child Abuse
All states have some variation of a law that penalizes the failure to report suspected child abuse.
In the case of the ex-Penn State officials, Pennsylvania law requires that a person to report suspected child abuse if, in the course of his employment, he has reasonable cause to suspect child abuse.
In addition to these charges, Spanier, Curley, and Schultz are also charged with obstruction and endangering the welfare of children. Their lawyers have denied any wrongdoing, USA Today reports.
Related Resources:
You Don't Have To Solve This on Your Own – Get a Lawyer's Help
Meeting with a lawyer can help you understand your options and how to best protect your rights. Visit our attorney directory to find a lawyer near you who can help.
Or contact an attorney near you: