No, You Can't Get a Ticket Refund for Player Protests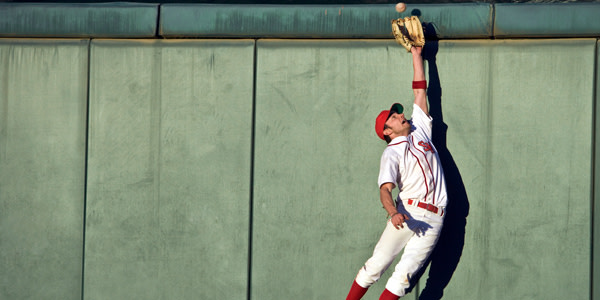 Whatever our thoughts on Colin Kaepernick, NFL players kneeling during the national anthem to protest police brutality (among other issues), or the free speech rights of athletes generally, most of us didn't go blaming the teams for what the players were doing. Or, worse, accusing the team of intentionally inflicting emotional distress by not warning us that a player might not emerge from the locker room for the national anthem.
Then again, most of us aren't Lee Dragna of Morgan City, Louisiana. Mr. Dragna sued the New Orleans Saints, claiming he never would've purchased season tickets "if he had known that Saints players would use their games as a platform for protests." But a state appeals court summarily bounced that lawsuit, ruling that his lawsuit had failed to state a cause of action.
Gimme My Money Back: The Speech Was Too Free
Dragna originally sued the Saints for his money back, along with some other damages based on the purchase being for "entertainment." He later amended his lawsuit to include claims of "intentional infliction of emotional distress, failure to warn of the potential protests, and violation of his right as a member of a captive audience to be protected from unwanted speech in the form of protests."
What was Dragna so mad about? According to the court:
"He contends that at the September 17, 2017 home game between the Saints and the New England Patriots, some Saints players, as a 'protest,' refused to take the field until after the National Anthem was played. Mr. Dragna asserts that when these players entered the field after the National Anthem, they passed directly in front of his seats and many fans 'booed' and 'cursed' at the Saints players."
That sounds awful.
No Cause, No Case
Louisiana's 5th Circuit Court of Appeal was equally unimpressed. The court ruled that Dragna failed to state a cause of action for intentional infliction of emotional distress, let alone his negligence, "failure to warn," or "violation of the captive audience" claims. "Mr. Dragna's claims," the judges wrote, "are simply not actionable. Based on the facts alleged, we fail to see how Mr. Dragna can amend his petition to state a valid cause of action."
The court therefore dismissed his lawsuit. "One way or another they'll pay," Dragna said when he filed his suit last December. No word on whether he paid for another year's worth of season tickets.
Related Resources:
You Don't Have To Solve This on Your Own – Get a Lawyer's Help
Meeting with a lawyer can help you understand your options and how to best protect your rights. Visit our attorney directory to find a lawyer near you who can help.
Or contact an attorney near you: