Arbitrator Allows Colin Kaepernick's Collusion Case to Proceed Against NFL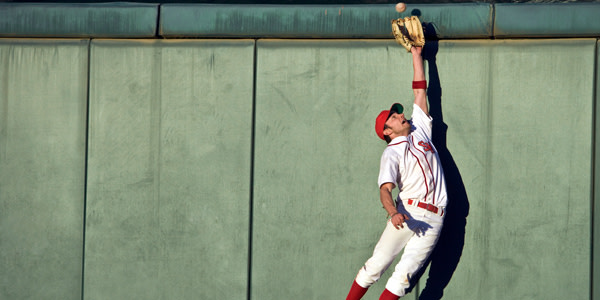 An arbitrator overseeing Colin Kaepernick's grievance against the NFL alleging teams colluded to keep him off rosters following his protests during the national anthem two years ago has ruled that there is sufficient evidence to proceed. The NFL had requested the claims be dismissed, but arbitrator Stephen Burbank determined there were genuine issues of fact that needed to be resolved at a trial-like hearing later this year.
That means all 32 NFL teams are still parties in the grievance, and team owners, general managers, and even President Trump could be potential witnesses and targets in Kaepernick's claims.
The Ruling
Burbank's ruling wasn't long on explanation:
On August 28, 2018, the System Arbitrator denied the NFL's request that he dismiss Colin Kaepernick's complaint alleging that his inability to secure a player contract since becoming a free agent in March 2017 has been due to an agreement among team owners and the NFL that violates Article 17, Section 1 of the collective bargaining agreement between the NFL and the NFLPA (union).
So, what does that mean?
The Impact
As Sports Illustrated Michael McCann points out, most simply it means that "Burbank clearly believes that the matter necessitates more scrutiny." The arbitrator reviewed "witness testimony and related evidence, possibly including video, audio recordings, texts, emails and written memoranda" and decided there was enough evidence of possible collusion to look deeper.
McCann also notes that, technically speaking, what's next for Kaepernick is not necessarily a "trial" as we normally understand it:
"There will be no jury, Burbank won't be robed as a judge and it will all be conducted in private. This is because Kaepernick's 'trial' is technically an arbitration hearing. The term 'trial' is used mainly out of convenience and because it will resemble a trial in many ways -- evidence will be presented and attorneys for each side will question witnesses, who will testify under oath and swear to tell the whole and complete truth."
No date has been set for the hearings, which could include NFL Commissioner Goodell, Dallas Cowboys owner Jerry Jones, New England Patriots owner Bob Kraft, Houston Texans owner Bob McNair, and Denver Broncos general manager John Elway. Because of his comments on player protests generally and contact with Kraft specifically, President Donald Trump could also be targeted by Kaepernick's attorneys, although it is unlikely to be compelled to testify.
As the conflict is shaping up, a settlement between the two parties is unlikely, according to McCann, so we can expect to see some serious legal sparks fly over the coming months.
Related Resources:
You Don't Have To Solve This on Your Own – Get a Lawyer's Help
Meeting with a lawyer can help you understand your options and how to best protect your rights. Visit our attorney directory to find a lawyer near you who can help.
Or contact an attorney near you:
Content For You