Judge Who Freed Jerry Sandusky Volunteered at His Second Mile Charity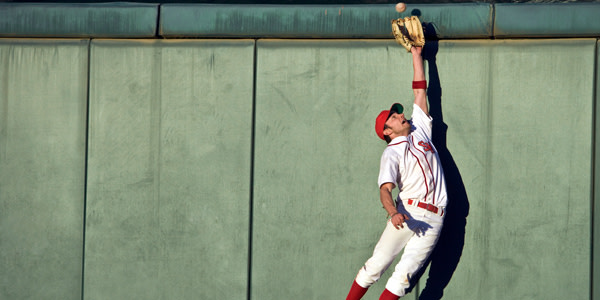 More than a week after former Penn State defensive coordinator Jerry Sandusky's arrest, the accused child molester remains free. Now critics are piling on Judge Leslie Dutchcot for allowing that to happen -- and for not recusing herself for her alleged ties to Sandusky's charity, The Second Mile.
At least one lawmaker is calling on Pennsylvania's Chief Justice to investigate, Fox News reports.
Sandusky was arrested Nov. 5 after a grand jury indicted him on 40 counts of child molestation. The grand jury's report detailed Sandusky's alleged sexual abuse of eight boys over a 15-year period.
The boys were all participants in The Second Mile, the charity for underprivileged children that Sandusky founded in 1977.
That's the same charity where Judge Leslie Dutchcot, who granted bail to Sandusky after his arrest last Saturday, volunteers, The New York Daily News reports.
Dutchcot also donated between $500 and $1,000 to The Second Mile, Fox News reports.
Last Saturday, Dutchcot allowed Sandusky to walk free in lieu of $100,000 unsecured bond. Sandusky doesn't have to pay anything, unless he fails to appear in court.
Prosecutors had wanted Sandusky held on $500,000 bond and fitted with an electronic leg monitor. Dutchcot rejected those requests.
A Pennsylvania lawmaker explained his unease about Dutchcot to Fox News:
"These details have got to be reviewed. I'm sending off a letter to [the] Chief Justice... asking him to look at what happened here... [I]f this district justice [Dutchcot] has a conflict of interest," Rep. Mike Vereb, R-Pa., told WTXF-TV.
Ethics rules for judges differ by state, but in general a judge must not harbor any conflicts of interest that could raise questions about her fairness. Potential conflicts include social and financial ties. Here, Judge Dutchcot may have decided that her volunteer efforts did not affect her impartiality.
A judge can either voluntarily disqualify herself, or a party can request it. There may be a hearing on the recusal, and the case may then be handed off to another judge. Of course, none of that has occurred in Sandusky's case.
Though some say Judge Leslie Dutchcot should have recused herself because of her Second Mile ties, disgruntled fans are focusing their anger on Jerry Sandusky. Sandusky's home was hit by vandals last Thursday, when two cinder blocks were thrown through a window, The Philadelphia Inquirer reports. No one was hurt, and no one was caught.
Related Resources
You Don't Have To Solve This on Your Own – Get a Lawyer's Help
Meeting with a lawyer can help you understand your options and how to best protect your rights. Visit our attorney directory to find a lawyer near you who can help.
Or contact an attorney near you: