Is Ballpark Food Safe to Eat?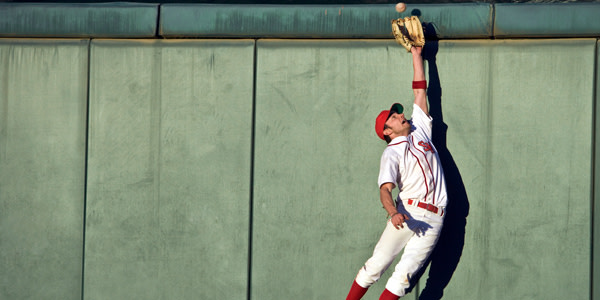 When you think about ESPN highlights, you know you don't want to be on the "defense" side of the highlight reel. A list of four stadiums ended up on that reel in an ESPN Outside The Lines report, showcasing the most unsafe food in sports stadiums. Among the highlights, a live mouse in a bag of Cracker Jacks, beef blood drippings on a shelf, employees wiping their faces with their hands and then handling food for customers, and five live roaches squirming on a roach strip.
After seeing this, you might be wondering, is ballpark food safe?
Most Unsafe American Stadiums for Food
This report found that 28 percent of the 111 football, basketball, baseball, and hockey arenas reviewed had "one or more high-level violations" in at least half of the inspected outlets. High-level violations were described as "the type of unsanitary conditions or omissions that can pose a risk for a foodborne illness." Top offenders were food outlets that had one or more high-level violations in 2016 and 2017. Those include:
Spectrum Center in Charlotte, North Carolina (92 percent of the stadium's food outlets)

Palace of Auburn Hills near Detroit, Michigan, which has since closed, (86.1 percent of the stadium's food outlets)

American Airlines Center in Dallas, Texas (83.1 percent of the stadium's food outlets)

Bank of America Stadium in Charlotte, North Carolina (82.6 percent of the stadium's food outlets)
Clearly Charlotte could use a few lessons from Ayesha Curry when it comes to running a restaurant.
Foodborne Illnesses a Major PR Problem
The Centers for Disease Control and Prevention claim that about 48 million people get sick, 128,000 are hospitalized, and 3,000 die from foodborne disease each year in the United States. It's a big problem for the general population, and can be a public relations nightmare for the teams in that stadium. Fans have been known to take to social media with photos of moldy hamburger buns, or stories of long nights spent in the bathroom with stomach ailments.
Foodborne Illnesses a Major Legal Problem Too
But there can also be legal liability. Depending on the source of the suspect food, and the legal cause of action pursued, one or more parties may be liable for personal injuries resulting from improper food handling and food safety violation. In this instance, not only could the stadium owner be sued, but also the concessions company and the food manufacturers and distributors. Plaintiffs can recover for their related losses including medical expenses and lost wages, as well as compel the defendants to change their food serving practices.
If you or someone you love has gotten food poisoning from a sports stadium, or from any place serving food, contact a local personal injury attorney. If you suffered damages, you may be able to recoup these if you can prove that your illness was related to unsafe food served. A personal injury lawyer can help you prove this connection by informing you of what information you need to gather, and best next steps to support your claim. Time can be of the essence in gathering evidence, so if you believe you have a claim, contact a personal injury lawyer soon.
Related Resources:
You Don't Have To Solve This on Your Own – Get a Lawyer's Help
Meeting with a lawyer can help you understand your options and how to best protect your rights. Visit our attorney directory to find a lawyer near you who can help.
Or contact an attorney near you:
Content For You