Oakland Filing Antitrust Against NFL, Raiders Over Move to Las Vegas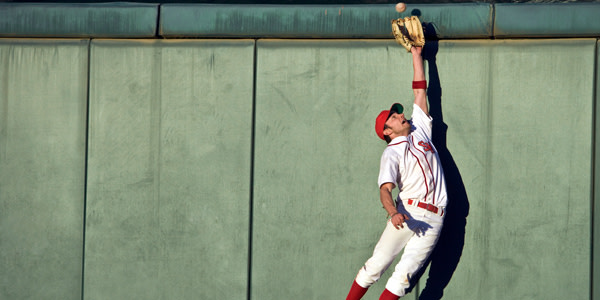 "It's as if one spouse walks in the door and says to his or her spouse, 'I'm leaving you. I've found someone who loves me more. And oh, by the way, I'll still be living with you while we build our dream house together.'"
That was Raiders CEO Amy Trask, responding to news that the City of Oakland will be filing an antitrust lawsuit against Raiders ownership and the National Football League, claiming that the league and other team owners colluded to move the franchise to Las Vegas. The city claims it's more like "I've found someone whom I love more," after eleventh hour attempts to keep the team in Oakland were rebuffed. And, according to Oakland Coliseum authorities, the lawsuit could mean that love-seeking ex-spouse getting kicked out of the home much sooner than expected.
A Bitter Divorce
The lawsuit, funded by three outside law firms in exchange for a cut of any future award, could be worth around $500 million if successful, according to some sources. Jim Quinn, an attorney at Berg & Androphy who has won lawsuits against the NFL player free agency and the 2011 lockout, is optimistic. "I think they have a valid lawsuit," Quinn told the San Francisco Chronicle in March, "and they ought to pursue it, because it's the only way to get the attention of the NFL going forward."
Team owners approved the Raiders' move to Las Vegas in March of last year, with league officials turning down a late proposal to keep the team in Oakland. Oakland Mayor Libby Schaaf submitted a proposal for a $1.3 billion stadium plan in the city that would include public financing, but NFL Commissioner Roger Goodell responded that the plan "does not present a proposal that is clear and specific, actionable in a reasonable time frame, and free of major contingencies," adding: "All of these efforts, ours and yours, have not yet identified a viable solution" that would keep the Raiders in Oakland.
An Unhappy Marriage
Thus, the city is turning to legal action, nothing new for Oakland and the Raiders franchise -- the pair have squared off in a decade of lawsuits over ticket sales, stadium costs, and an unsuccessful fraud allegation by the Raiders since the team returned to Oakland after a 13-year stint in Los Angeles. The two finally settled those suits in 2006.
The city and Alameda County will try to recoup some of the roughly $75 million debt that still exists from renovating the Coliseum to bring the Raiders back from Los Angeles. But some legal experts aren't so sure Oakland's antitrust claims will hold water.
"It's sort of the reverse of what you'd normally expect," attorney and sports law professor Stuart Paynter told the Chronicle. "Often, you'd see an owner trying to move somewhere and the league restraining him -- that'd be a more obvious antitrust theory. Here, from an antitrust perspective, nothing really leaps out as an easy and obvious case." It could be, however, that Oakland isn't challenging the move itself, so much as the manner in which it was made. The team owners voted 31-1 in favor, with only Dolphins' ownership objecting.
A Not-So-Happy Home
Oakland Coliseum officials aren't too pleased about the proposed lawsuit. The team is on a year-to-year lease with the stadium, and has told Coliseum officials it won't re-up if the suit is filed, which could leave the team scrambling to find a place to play. The Raiders new home in Las Vegas is not expected to be ready until 2020, if then. No word on where the new couple will lay their heads until their "dream house" is completed.
Related Resources:
You Don't Have To Solve This on Your Own – Get a Lawyer's Help
Meeting with a lawyer can help you understand your options and how to best protect your rights. Visit our attorney directory to find a lawyer near you who can help.
Or contact an attorney near you:
Content For You