San Jose Sues MLB Over Proposed A's Relocation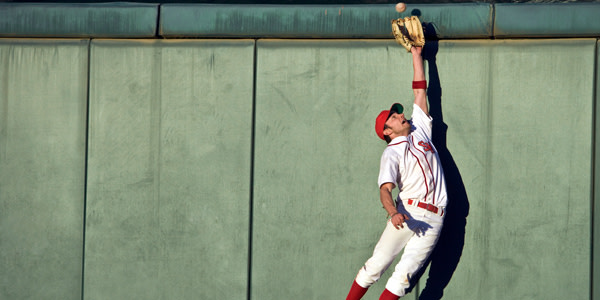 The City of San Jose filed suit against Major League Baseball in federal court Tuesday, claiming a conspiracy by the baseball association to deprive the city of the A's franchise.
Moving the Oakland A's about 35 miles south to San Jose has been an open question for years; in 2009, MLB began a survey of the A's stadium options, reports the San Jose Mercury News.
In the city's complaint, San Jose alleges that the MLB's control over team-moving is in violation of antitrust law -- a field in which professional baseball has long been exempt.
Moving Teams
Of course, MLB is not the only sports organization that has moved teams from city to city before (see the Utah Jazz and Tennessee Titans, among many others).
However, preventing the moving of these teams has been the subject of antitrust lawsuits. For example, in the case of the Oakland Raiders moving from Oakland to Los Angeles, a lawsuit in 1982 was successful in beating the NFL to allow the move, reports USA Today. (The Raiders returned to Oakland in 1995.)
Much like Los Angeles in the early 80s, city leaders in San Jose -- now America's 10th most populous city -- want more major sports franchises to call their city home. And moving the A's to the self-proclaimed "Capital of Silicon Valley" could be a huge windfall for San Jose.
Antitrust and Conspiracy Claims
San Jose's MLB lawsuit is based on antitrust laws, which collectively act to prevent:
Monopolies,
Conspiracies in restraining trade,
Exclusive dealing arrangements, and
Certain mergers and acquisitions.
In preventing the Oakland A's from moving to San Jose, the city believes that MLB has blatantly conspired with the San Francisco Giants, who have exclusive territorial rights to San Jose, in violation of antitrust laws, reports San Jose Mercury News.
The one problem is that, almost a century ago, the U.S. Supreme Court determined that baseball was exempt from antitrust rules.
Antitrust Exemption
Since the law doesn't consider baseball a part of interstate commerce, it is difficult for antitrust laws to apply to them.
This new lawsuit seeks to prove otherwise, stating that "baseball may have started as a local affair" but MLB has become a national business, reports the Mercury News.
Fans of the proposed San Jose A's are hopeful that this litigation may end the territorial restriction by the Giants that could prevent bringing the A's to town.
Related Resources:
You Don't Have To Solve This on Your Own – Get a Lawyer's Help
Meeting with a lawyer can help you understand your options and how to best protect your rights. Visit our attorney directory to find a lawyer near you who can help.
Or contact an attorney near you:
Content For You